Posted by Kim on June 25, 2022, 9:00am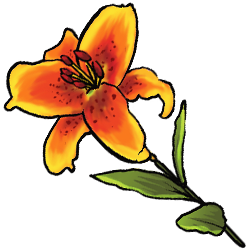 This past Tuesday wass the first official day of Summer, and here comes the perfect lily to celebrate: the Summer Lily!

This sunburst of a blossom practically crackles with tropical heat. Grab one for your profile before it's gone next Saturday!

This is the last lily in the summer of lilies.

Also, the Summer Soiree event kicks off this afternoon! Stay tuned for another news post.

Post tags: Sale
Comments