Posted by Kim on June 25, 2022, 12:00pm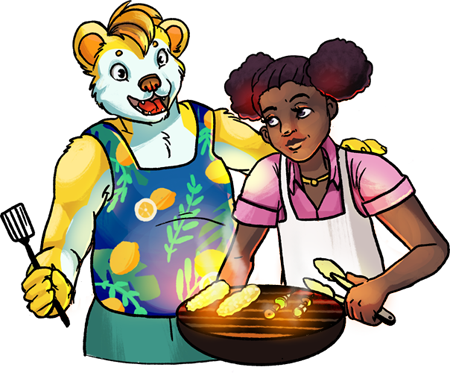 Summer heat is upon us, along with a craving for outdoor activities and picnics.

This is an IC event meant to create brief but exciting interactions between characters who may not have previously met one another.


This shares some things in common with the Trick or Treat the forums event; but while trick or treating encourages you to be fast and hit up as many topics as humanly possible, summer activities encourages you to pick just a few topics and participate in those activities as fully as you can. See if your character can make some new summer friends!



Find a Topic
How to Host

Choose a host character and an activity: Choose one of your characters to host a specific summertime activity: Water balloon fights, potluck picnics, may pole weavings (Hey, you can still do them in midsummer!), hover car races, a day at the county fair, a bonfire on the beach, or think of your own.

Create a clear hook: Your event must include a hook that would allow other characters to join in whether or not they know your character. Here are some suggestions:

Your character sent out invitations, but the mail got mixed up and the invites were delivered randomly!
Your character stuffed the invites into bottles, and threw them into the ocean.
Your character posted up fliers around town, inviting everyone to join in.
The event was advertised online
Or, make up your own way that new characters are invited in to your event!

Specify any restrictions: Although these are meant to be open RPs that anyone can send a character to join, you MAY include basic restrictions as to genre or time period at the start of your topic. For example, you might specify that your activity is for characters that exist in a somewhat "high fantasy medieval/renaissance" type setting. You are also welcome to limit the number of characters you want to have in your RP at a time. Yes, even a 1x1 is acceptable if that's your wish. You can even post a limit for how long the topic will be open, ie "I'm only going to keep this topic open for a week, so I can be sure to give it my best attention during that time without burning out."

Got all that ready? Post up a topic in one of the IC forums (General RP, Sci-Fi RP, Fantasy RP) using a topic title like this: Summer Soiree: (Descriptor here) Your descriptor might be something like "Modern Urban Fantasy" or "Space Station Setting" or "Medieval Festival" or whatever you think will help attendees find the right event for them.



Describe your restrictions, event, and hook, then keep an eye out for your first guests!

Feel free to post the link to your forum topic in the comments of this post if you want more visitors, but this post will auto-update the list

Rules and Tips
Start only one summer soiree topic per person. You can participate in as many topics as you like, but please, post only one topic of your own so we don't overwhelm possible attendees.

This is a friendly event, even if your character is normally a baby-soul-eating demon -- please do not join in order to assault or harass other characters. Moderators are on duty to help if things get weird!

Closing your topic: If you need to close your summer soiree topic to new visitors before the end of the event, please add the word (closed) to the title of your topic. Include the parenthesis. This will remove your topic from our lists of eligible topics in the news posts.

Stay flexible: Also keep in mind, sometimes participants may go AWOL during their scenes. Stay flexible and don't get too caught up in a posting order, so that one person getting swept up in life doesn't prevent others from joining in.



Accolade eligibility: You're eligible for a participant accolade for each topic you actively participate in at any point during the event. Participating means you keep participating at moderate levels until the mini-scene was over (your character exiting counts as the scene being over), or, if you did your best but stopped receiving responses from the OP before you could complete the scene. You cannot earn a participant accolade for visiting your own topic, not even as an anonymous character. You must visit other people's topics to earn participant accolades.











To be eligible for a hosting accolade, you'll have to keep your summer soiree topic open for a minimum of seven days. You'll have to respond consistently to all comers in a timely manner until they leave the scene, the event ends, or you close your topic with an IC wrap-up post and add (CLOSED) to the topic title.





Accolades can only be awarded on user profiles -- if you participated in the event as an anonymous character, you will receive a message asking for your permission to award the accolade.

Accolades will be awarded ONLY AT THE END OF THE EVENT, so if you don't see them start appearing until August, nothing is wrong.





Summer soiree is a three week event, and will last until July 17th!



Thanks to ChaosRain16 for suggesting this event idea

Comments