Posted by Kim on May 28, 2021, 9:15am

RP prompts may be complete plot ideas, a single situation, a character, a feeling, a challenge, or even a photo to use as inspiration. Start a new RP to play them out, or use them to add a twist to an existing RP. Modify them, take inspiration from them, or use them as is!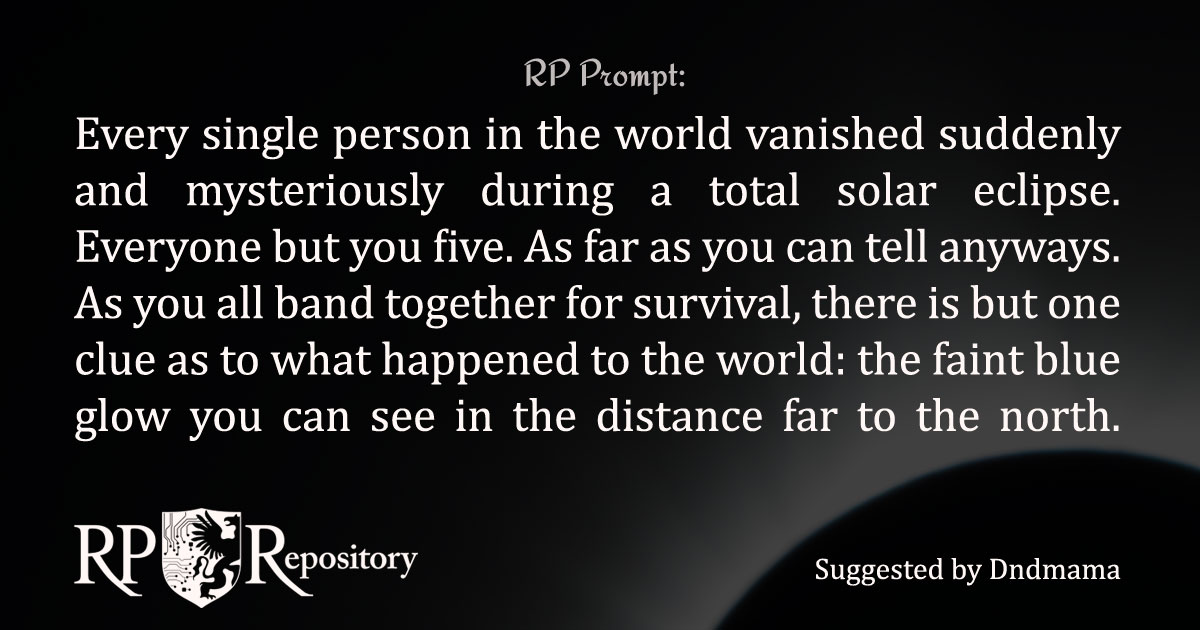 Every single person in the world vanished suddenly and mysteriously during a total solar eclipse. Everyone but you five. As far as you can tell anyways. As you all band together for survival, there is but one clue as to what happened to the world: the faint blue glow you can see in the distance far to the north. - Suggested by Dndmama

Do you have a suggestion for a RP prompt or plot bunny you'd like to see featured in the news? Send it to Kim -- if it's picked, you'll receive credit for the idea.
Comments