Posted by Kim on August 25, 2021, 9:00am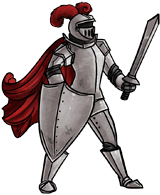 We've had a couple of moderator retirements over the last year, so we're looking for one or two more mods to join the team. If you've ever wanted to volunteer to help keep the RPR community an open, welcoming, safe space for all members, now is your chance!





Applications will be accepted until September 15th, so please don't rush through the application process. Give yourself time to really think about your answers and fill all questions out completely and honestly.

The first round of application review will occur with your username(s) removed -- if you make it through the first round of review, we will only then consider your record of conduct with the site. We may also ask some follow up questions, or request clarifications.
Comments