Posted by Kim on September 7, 2023, 2:10pm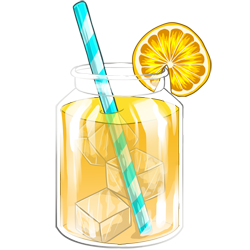 The Lemonade Stand fundraiser is over, and my Terra Incognita journey is beginning in earnest. Thanks to your support, our final count was $16,032. Incredible. This will give me more than the three months of time I was hoping for, where my primary focus can be on the RPR, and maps and avatars specifically.

My first goal is to finalize enough decisions about the avatar graphics that I can produce a styleguide. This will allow not only me, but any other artist with an interest, to start producing accessories for the starter avatars -- and a pretty good idea of how fully custom avatars can be produced, as well!

In the meanwhile, if you supported the project with $1.50 or more, you should have already received an inbox message inviting you to join the group Operation Terra Incognita. And hey, if you were unable to provide financial support this time around, feel free to join the group too! There will be plenty of discussion and updates you'll be able to participate in there as things heat up. If you were a backer and you join the group, I'll give you GM privileges, which will give you access to a special backers-only forum where you'll get sneak previews of things before everyone else.

If you supported at the $5 level or higher, you should have also received the exclusive Gold Spoon backer reward. Check your inventory to find it! You can use it to stir a cappuccino if you're a bit mad, but I'd strongly recommend keeping it and putting it on display instead! It's the first, and currently the only, item with an animated icon while on display. Just watch for a moment, and you'll see that the gold glints about every 5 seconds. So pretty!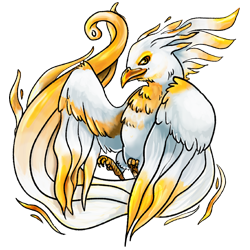 And of course, if you supported at the $45 level, you will have also received the exclusive Golden Phoenix, for Lemonade Stand backers only -- no amount of cinnamon sticks will get you this beauty. Again, check your inventory for yours -- both the Gold Spoon and the Golden Phoenix have already been sent out. If you know you met the requisite spend but didn't receive yours, please contact me right away.


What About STICKERS?
As for shipped backer rewards, the first of those will likely go into the mail in early October, after I receive the Zebra Hippocampus stickers and the Cappuccino Sticker Sheets that were added as rewards late in the game.Thanks again to everyone for their incredible support, whether it be emotional or financial. It was easy to see the love, care and passion in this community these past weeks. I look forward to showing gratitude with creations very soon!


Post tags: Lemonade Stand Fundraiser
Comments