How to Win Friends and Influence People
I have always found that in interacting with others, both online and off, there is a struggle in knowing how to deal with people whether in individual settings or in groups. Are there tips on how to engage with people, methods in which to avoid confrontation, means to share ideas without coming across as pushy? What 'magic formula' is there that can help people make meaningful relationships, be it as friends, coworkers, acquaintances, administration or players?

The obvious answer is 'Yes'. The less clear answer is to the question of 'How'. But that is something I would like to share with people today. A friend of mine had come across a book some years ago, titled 'How to Win Friends and Influence People', written by Dale Carnegie in 1936. It became a coffee table staple for families and businessmen for years, and still is today. Why? Because this book was a fundamental aid in helping people understand.. well. People. In business, politics, entertainment, people are the focal point. They are the reason such industries exist, and would be nothing without them. That goes, as well, for things online. Roleplay especially, for that is what we do.

We focus on people. We write, we create characters, we create stories, we, as players, interact with one another, whether it be on forums, live chat programs like Byond or Furcadia, over programs like Discord or in person at tabletop sessions. Rather than make people go out and buy the book, my friend had been kind enough to summarize the most important and poignant facets of each section: Basic points, Pertinent Quotes, and then how it tied in with people, particularly in the realm of Roleplay.

That being said, I present to you 'How to Win Friends and Influence People', by Dale Carnegie (crossposted from RP Help Articles). May it help you, in whole or in part, as you meet people, make friends, and most importantly, learn how to interact with others and yourselves.


The Basics of Handling People
1. Don't criticize, condemn or complain.
Quote:
"Criticism is futile because it puts a person on the defensive and usually makes him strive to justify himself. Criticism is dangerous, because it wounds a person's precious pride, hurts his sense of importance and arouses resentment." (5)
Quote:
"Instead of condemning people, let's try to understand them. Let's try to figure out why they do what they do. That's a lot more profitable and intriguing than criticism; and it breeds sympathy, tolerance, and kindness. "To know all is to forgive all." (17)
This goes for people's characters, their posting style, their art, or whether or not you've been acknowledge (OOCly and ICly). Complaining at someone for their missteps, criticizing someone for doing something differently than you like, or condemning someone for choosing a different flavor of roleplay than you do also falls under these categories. Everyone has their own preferences, and so we have to be accepting of all of those different likes, dislikes, and differences. Without that we'd be boring! However, that doesn't mean that those that flagrantly break rules shouldn't be called to task or be told that they need to behave properly. That's not a matter of being accepting, that's a matter of ensuring that harmony is kept and peace remains.
2. Give honest and sincere appreciation.
Quote:
"There is only one way under high heaven to get anybody to do anything. Did you ever stop to think of that? Yes, just one way. And that is by making the other person want to do it." (18)
Quote:
"...Let's cease thinking of our accomplishments, our wants. Let's try to figure out the other person's good points. Then forget flattery. Give honest, sincere appreciation. Be 'hearty in your approbation and lavish in your praise.' and people will cherish your words and treasure them and repeat them over a lifetime - repeat them years after you have forgotten them." (31)
If someone does something well, make sure you pat them on the back for it. If someone does something kind for you, appreciate it and give them genuine affection. Be kind to people, it breeds good feelings towards you and will make people respond better to you. You make them like you, and with that comes the ability to guide others. It also makes people feel less offensive, less angry, and less ready to fight. If you appreciate what they have done (be it something so simple as telling someone that their art is awesome or that the post they just made gave you a case of the giggles) or something similar it will go worlds towards making you a more pleasant person to be around.
3. Arouse in the other person an eager want.
Quote:
"I often went fishing up in Maine during the summer. Personally I am very fond of strawberries and cream but I have found that for some strange reason, fish prefer worms. So when I went fishing, I didn't think about what I wanted. I thought about what they wanted. I didn't bait the hook with strawberries and cream. Rather, I dangled a worm or a grasshopper in front of the fish and said: 'wouldn't you like to have that?'" (32)
Quote:
"Remember: 'first, arouse in the other person an eager want. He who can do this has the whole world with him. He who cannot walks a lonely way.'" (50)
The secret of the Devil is that he tempts a person with what they want. If you offer (and give) people what they want or make the options appear appealing (like a worm on a hook for a fish) you can have people listening to you and taking what you offer with far less anger than if you grab someone by the jaws and force-feed them what you want. Or if you try and tempt them with something they don't want. If you want someone to give in and let something happen in a scene, make it appealing or give them something they would like in return.


Six Ways to Make People Like You
1. Become genuinely interested in other people.
Quote:
"You knew by some divine instinct that you can make more friends in two months by becoming genuinely interested in other people than you can in two years by trying to get other people interested in you." (54)
Quote:
"If you want others to like you, if you want to develop real friendships, if you want to help others at the same time as you help yourself, keep this principle in mind: 'become genuinely interested in other people.'" (65)
If you care about others, and are interested in them, they will respond. It all echoes back to making them feel important and useful. Showing interest in a person, in their views and thoughts and life, makes them feel important and that will get you everywhere in life. Be interested in another person and be honest about it: Everyone has a story. Everyone has knowledge you don't possess, so look at them all as having that, even if you have a greater well of knowledge than they do at that time. They might have a point of view that you don't. Don't dismiss people off hand, it makes them angry and makes them feel far more hostile towards you than they might otherwise.
2. Smile.
Quote:
"An insincere grin? No, that doesn't fool anybody. We know it is mechanical and we resent it. I am talking about a real smile, a heartwarming smile, a smile that comes from within, the kind of smile that will bring a good price in the marketplace." (67)
Quote:
"Your smile is a messenger of your good will. Your smile brightens the lives of all who see it. To someone who has seen a dozen people frown, scowl, or turn their faces away, your smile is like the sun breaking through the clouds. Especially when that someone is under pressure from his bosses, his customers, his teachers or parents or children, a smile can help him realize that all is not hopeless - that there is joy in the world." (73)
Cheesy as it may sound, it's true. And honestly, genuinely offered smiley faces (
) can produce similar reactions and invoke smiles at the other end of the screen. Don't just toss 'em around, even if they are pixels and emoticons that don't seem to really mean much, they translate. And if you can make someone feel the warmth of your smile in your text, then they, too, will smile, and they will be more warmly disposed to you. Laughter helps; if you can make someone laugh - genuinely - they will probably feel more happy towards you.
3. Remember that a person's name is to that person the sweetest and most important sound in any language.
Quote:
"This policy of remembering and honoring the names of his friends and business associates was one of the secrets of Andrew Carnegie's leadership. He was proud of the fact that he could call many of his factory workers by their first names, and he boasted that while he was personally in charge, no strike ever disturbed his flaming steel mills." (79)
Quote:
"We should be aware of the magic contained in a name and realize that this single item is wholly and completely owned by the person with whom we are dealing... and nobody else. The name sets the individual apart; it makes him or her unique among all others. The information we are imparting or the request we are making takes on a special importance when we approach the situation with the name of the individual. From the waitress to the senior executive, the name will work as magic as we deal with others."(83)
While this is less important in a roleplay setting (where many of us don't know the others' real names) it's always good to recognize someone as being who they are. If you know someone's OOC name, use it as best you can. The most poignant example of such is when you watch a newborn react to his or her mother's voice and hearing his/ her name be spoken. This is an undeniable truth, for names have power.
4. Be a good listener. Encourage others to talk about themselves.
Quote:
"What is the secret, the mystery, of a successful business interview? Well, according to Charles W. Eliot, 'There is no mystery about successful business intercourse... Exclusive attention to who is speaking to you is very important. Nothing else is so flattering as that'." (86)
Quote:
"Remember that the people you are talking to are a hundred times more interested in themselves and their wants and problems than they are in you and your problems. A person's toothache means more to that person than a famine in China which kills a million people. A boil on one's neck interests one more than forty earthquakes in Africa. Think of that next time you start a conversation." (93)
If you get people to open up and talk about themselves, they'll be far more comfortable with you and find you a more interesting conversationalist than if you spend all the time talking about yourself. Because the reality is that 90% of people are more interested in themselves than in you and those that are more interested in you... well they're the ones that write this stuff. But getting people to open up lets you learn a great deal more about them than you might know otherwise, so that when something comes up you will be able to understand their viewpoint more readily since you know them and that knowing of the person... it all comes back to making them feel appreciated and important.
5. Talk in terms of the other person's interests.
Quote:
"'Because he is a gentleman. He saw you were interested in boats, and he talked to you about the things he knew would interest and please you. He made himself agreeable.'" (95)
Quote:
"Talking in terms of the other person's interests pays off for both parties. Howard Z. Herzig, a leader in the field of employee communications, has always followed this principle. When asked what reward he got from it, Mr. Herzig responded that he not only received a different reward from each person but that in general the reward had been an enlargement of his life each time he spoke to someone." (98)
If you know something that the other person is interested in, using it to establish common ground is imperative. In this case, all of us share the common interest of roleplay, so that is what brings us together and occupies the brunt of our conversations with one another. Now, that isn't to say that there aren't other common threads (art, music, etc.) but when you discover another person's interests, talk on that and from there discover other things that you have in common.
6. Make the other person feel important - and do it sincerely.
Quote:
"There is one all-important law of human conduct. If we obey that law, we shall almost never get into trouble. In fact, that law, if obeyed, will bring us countless friends and consistent happiness. But the very instant we break the law, we shall get into endless trouble. The law is this: Always make the other person feel important." (100)
Quote:
"'Talk to people about themselves,' said Disreali, one of the shrewdest men who ever ruled the British Empire. 'Talk to people about themselves and they will listen for hours'." (111)
Everyone wants to be important, and wants to feel important. It is like breathing. And to offer people that feeling of importance binds people to you. If you make someone feel as though they are worth something, they will be loyal and true to you more often than not. That honesty, that faith, is a beautiful thing. It is a healing and valuable thing to offer someone the opportunity to mean something, and it breeds companionship and camaraderie, a sense of mutual belonging. That's why in plots, it is best to make plots that involve as many as possible. And that's why so many people make plots that put their characters in the forefront. That search for meaning, the desire to be accepted and important drives people to create drama and situations circling around their character.

That feeling of importance is imperative for storytellers, we need to make all players feel needed and important, so we need to give them roles, give them parts to play, give them stories to tell and to take and to make their own. That's why everyone feels left out if a story revolves around one character with no parts for everyone else or if the storyteller makes their character the focus of the entire adventure. The conflict of wills is tough and balancing it is even tougher. This is why it is so important to talk to others and get to know them as people. It can make all the difference, game or otherwise.


1. The only way to get the best of an argument is to avoid it.
Quote:
"'Why prove to a man that he is wrong? Is that going to make him like you? Why not let him save his face? He didn't ask for your opinion. He didn't want it. Why argue with him? Always avoid the acute angle.' The man who said that taught me a lesson I'll never forget. I not only had made the storyteller uncomfortable but I had put my friend in an embarrassing situation. How much better it would have been had I not become argumentative." (116)
Quote:
"Opera tenor, Jan Peerce, after he was married nearly fifty years, once said: 'My wife and I made a pact a long time ago, and we've kept it no matter how angry we've grown with each other. When one yells the other should listen - because when two people yell there is no communication, just noise and bad vibrations.'" (122)
Very valuable advice. If someone doesn't ask for your criticism or your opinion, if someone doesn't begin an argument with you, or if you have someone already incised and yelling, don't argue back. They will not hear you, and if you make a habit of criticizing others when not asked, you will find yourself on the wrong end of a reputation you don't want. Don't start arguments with people, be it over posts or anything else. If you are in a situation where the other person's error causes you serious trouble then speak up about it. But until such a time, don't bother people or criticize them over their characters, their posts, or their playing. It's just not necessary and it creates discord and unhappiness in everyone and puts everybody on edge. So just let it go unless it's something that directly influences you or puts you in a tight spot.
2. Show respect for the other person's opinions. Never say "you're wrong."
Quote:
"You can tell people they are wrong by a look or an intonation or a gesture as eloquently as you can in words - and if you tell them they are wrong, do you make them want to agree with you? Never! For you have struck a direct blow at their intelligence, judgment, pride, and self-respect. That will make them want to strike back. But it will never make them want to change their minds. You may then hurl at them all the logic of Plato or an Immanuel Kant, but you will not alter their opinions, for you have hurt their feelings." (123)
Quote:
"In other words, don't argue with your customer or your spouse or your adversary. Don't tell them they are wrong, don't get them stirred up. Use a little diplomacy." (134)
This is a hard lesson, particularly when in a situation that you know beyond question that the other person is, actually, wrong. The diplomatic way of doing it suggests that you treat the other person with dignity, give them the feeling that you understand their intelligence, that you know they know something and that you know they are not insignificant or fools. If you address people as though you are speaking down to them, or from a position above them, they bristle and become angry. And then they won't hear you and won't care about whether you're right or whether you're wrong, they will only care about their injured pride. And before you puff your chest out and say that people need to get over it, you need to understand that this is the majority of the population and while one might stick up their nose and say that they won't associate with people that won't accept that kind of thing, you are condemning yourself to a very lonely life at the 'top'. And by 'top' I mean only the intellectual pyramid, you won't actually accomplish anything because no one will be able to tolerate you. Never forget the phrase 'It is lonely at the top'. This is what people mean when they say that.
3. If you are wrong, admit it quickly and emphatically.
Quote:
"The policeman, being human, wanted a feeling of importance; so when I began to condemn myself, the only way he could nourish his self esteem was to take the magnanimous attitude of showing mercy. But suppose I had tried to defend myself - well, did you ever argue with a policeman?" (136)
Quote:
"When we are right, let's try to win people gently and tactfully to our way of thinking, and when we are wrong - and that will be surprisingly often, if we are honest with ourselves - let's admit our mistakes quickly and with enthusiasm. Not only will that technique produce astonishing results; but, believe it or not, it is a lot more fun, under the circumstances, than trying to defend oneself." (142)
If you admit that you are wrong when you are, you gain far more respect than if your pride will not allow you to see that you have done wrong. Let's be bluntly honest, everyone is wrong and they are wrong far more often than they will ever admit to people comfortably. But if you admit to it honestly when it happens and don't try to cover up or get defensive it won't get ugly that way. Be genuine when you make a mistake and own up to it, and people will find you far more trustworthy than if you back yourself into a corner. Beyond that, don't beat yourself up over an error - everyone makes mistakes and makes them often. If you get defensive and angry at yourself - or at the other for bringing it up - then you deny part of what it is to be human.
4. Begin in a friendly way.
Quote:
"If your temper is aroused and you tell 'em a thing or two, you will have a fine time unloading your feelings. But what about the other person? Will he share your pleasure? Will your belligerent tones, your hostile attitude, make it easy for him to agree with you?" (143)
Quote:
"Aesop was a Greek slave who lived at the court of Croesus and spun immortal fables six hundred years before Christ. Yet the truths he taught about human nature are just in true in Boston and Birmingham now as they were twenty-six centuries ago in Athens. The sun can make you take off your coat more quickly than the wind; and kindliness, the friendly approach and appreciation can make people change their minds more readily than all the bluster and storming in the world." (151)
If you start in a friendly and genial manner it will set the tone for the entire conversation. How you begin the conversation sets the tone for the entire situation. If you start a conversation in a hostile manner, the rest of the encounter will follow suit, if you begin in a friendly and light-hearted manner then the other person is set at ease and you will better be able to have the conversation stay genial rather than having it start with someone feeling cornered with their hackles lifted.
5. Get the other person saying "yes, yes" immediately.
Quote:
"In talking with people, don't begin by discussing the things on which you differ. Begin on emphasizing - and keep on emphasizing - the things on which you agree. Keep emphasizing, if possible, that you are both striving for the same end and that your only difference is the method and not of purpose." (152)
Quote:
"The Chinese have a proverb pregnant with the age-old wisdom of the Orient: 'He who treads softly goes far.' They have spent five thousand years studying human nature, those cultured Chinese, and they have garnered a lot of perspicacity: 'He who treads softly goes far.'" (157)
Start on ground that you agree on and start by telling people what similarities you have, rather than where you disagree. Start by telling them where you agree with them and get them agreeing with you first. Then start speaking on the differences. Since you will then already have them agreeing with you, it will lubricate the situation and give you more common ground than different. As a result, the things you disagree on will seem diminished by comparison and thereby somewhat less glaring and insurmountable. Coach everything by starting with where you agree with the other person and use that similarity to drive the conversation.
6. Let the other person do a great deal of the talking.
Quote:
"Most people trying to win others to their way of thinking do too much talking themselves. Let the other people talk themselves out. They know more about their business and problems than you do. So ask them questions. Let them tell you a few things." (158)
Quote:
'La Rouchefoucauld, the French philosopher, said: 'If you want enemies, excel your friends; but if you want friends, let your friends excel you.'" (162)
Allowing others to do most of the talking harkens back to letting the other person feel important. If you allow them to speak to you on what they know and let them do all the talking, they feel as though you are paying close attention to what they are saying (as well you should be) and then you may nudge them in the right directions.
7. Let the other person feel that the idea is his or hers.
Quote:
"Don't you have much more faith in ideas that you discover for yourself than in ideas that are handed to you on a silver platter? If so, isn't it bad judgment to try and ram your opinions down the throats of other people? Isn't it wiser to make suggestions - and let the other person think out the conclusion?" (165)
Quote:
"'The reason why rivers and seas receive the homage of a hundred mountain streams is that they keep below them. Thus they are able to reign over all the mountain streams. So the sage, wishing to be above men, putteth himself below them; wishing to be before them, he putteth himself behind them. Thus, though his place be above men, they do not feel his weight; though his place be before them, they do not count it an injury.'" (169)
If you allow the other person to come to the conclusion for themselves then it will stick and it will feel less like them being wrong and more like them having a revelation. If people feel wrong they get defensive and from that defensiveness they get angry because they feel backed into a corner.
8. Try honestly to see things from the other person's point of view.
Quote:
"Remember that other people may be totally wrong. But they don't think so. Don't condemn them. Any fool can do that. Try to understand them. Only wise, tolerant, exceptional people even try to do that." (170)
Quote:
"If, as a result of reading this book, you get only one thing - an increased tendency to think always in terms of the other person's point of view, and see things from that person's angle as well as your own - if you get only that one thing from this book, it may easily prove to be one of the stepping-stones of your career." (175)
If you can understand the other person's point of view and can see things from their point of view then you will be able to either help change their thinking if necessary or perhaps see holes in your own reasoning. If you also can understand what you are fighting against, you'll better be able to argue it. As Sun Tzu said, "If you know the enemy and know yourself, you need not fear the result of a hundred battles. If you know yourself but not the enemy, for every victory gained you will also suffer a defeat. If you know neither the enemy nor yourself, you will succumb in every battle."
9. Be sympathetic with the other person's ideas and desires.
Quote:
"Wouldn't you like to have a magic phrase that would stop arguments, eliminate ill feeling, create good will, and make the other person listen attentively? Yes? Alright. Here it is: "I don't blame you one iota for feeling as you do. If I were you I would undoubtedly feel just as you do." (176)
Quote:
"So if you want to win people to your way of thinking, put in practice... 'Be sympathetic with the other person's ideas and desires." (184)
If you remain sympathetic and considerate of others' points of view and beliefs than you can put them further at ease and make them more inclined to hear you and listen to you rather than fight you all the way. If people feel that they are understood and that you care about their point of view then they will not feel the need to defend themselves and they will be more likely to be calmer and will accept the judgment for they will feel like you are being fairer with them than otherwise.
10. Appeal to the nobler motives.
Quote:
"The person himself will think of the real reason. You don't need to emphasize that. But all of us, being idealists at heart, like to think of motives that sound good. So in order to change people, appeal to the nobler motives." (185)
Quote:
"People are honest and want to discharge their obligations. The exceptions to that rule are comparatively few, and I am convinced that the individuals who are inclined to chisel will in most cases react favorably if you make them feel that you consider them honest, upright, and fair." (190)
If you treat someone as though they are honest and make note that you think they are honest, fair, and upright, if they are being subversive then they may well have a few moments of guilty conscience. However, at the same moment if they are honest and fair then they will probably feel vindicated that you recognize their merit and honesty. If you go into it visibly suspicious then things degenerate quickly - this is an exercise in being able to ask questions and show what you want to show without necessarily tipping your hand. It's not dishonest, but it is definitely one way to encourage honesty in others.
11. Dramatize your ideas.
Quote:
"This is the day of dramatization. Merely stating a truth isn't enough. The truth has to be made vivid, interesting, dramatic. You have to use showmanship. The movies do it. Television does it. And you will have to do it if you want attention." (191)
Quote:
'I was presenting the same facts this time that I had presented previously. But this time I was using dramatization, showmanship - and what a difference it made.'" (195)
It's a case of "It's not what you say, it's how you say it." Make sure that what you're saying is presented in a way that appeals to people, that calls on things and invokes emotions and other such bits and pieces. Bring your ideas to life and let people feel things and be drawn into them. Tell a story if you want to, but make sure that the manner in which you say things invokes things in your listeners.
12. Throw down a challenge.
Quote:
"The desire to excel! The challenge! Throwing down the gauntlet! An in fallible way of appealing to people of spirit." (197)
Quote:
"That is what every successful person loves: the game. The chance for self-expression. The chance to prove his or her worth, to excel, to win. That is what makes footraces and hog-calling and pie-eating contests. The desire to excel. The desire for a feeling of importance." (199)
By throwing down a challenge, it doesn't mean be nasty. It means challenge someone to succeed, to surpass you, to prove themselves to you and when they do that they will feel more victorious and more righteous when they succeed and beat the odds. When you challenge someone don't just throw your head up and say, "I'm better than you and there's nothing you can do about it!" that's just going to get people angry. The way it has to work is that you push them, "This is what I can do, what can you do?" and you do it in the manner of a friendly challenge - not a pissing contest. If they win, then they have won, if you win then be gracious about it - never lord your victory over others, it's unappealing.
Hopefully this has offered some insight into how to get people to react to you better, and in turn, how to react to others better yourself. It is useful both on and off the keyboard, in gaming environments, in work, in family, and in friendships. While this doesn't capture the whole book, nor does it do it justice, it is at least a "Cliff's Notes" version that will give some methods that might make life easier for you and might make your interactions with others less stressful. Hopefully this article has given a bit of an insight into the human mind and how we interact with people.

Remember to always be sincere - your goal from using these tips should be to come to mutual understanding with those you interact with, not 'game the system' and use people. Gaming the system will only do you a disservice, it will eventually come back to bite you, and you will only have yourself to blame in those instances.



'Peace is not won by those who fiercely guard their differences,
but by those who, with open minds and hearts, seek out connections' ― Katherine Paterson
So may these tips be useful to you all, either in whole or in part, and good luck!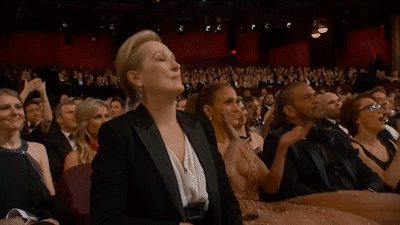 "Etiquette is the science of life." There's so much we can learn from classic articles like this, some life lessons never change, and I especially admire your application of these to the writing world.
Thank you
for sharing this.
Moderators: Cass, Copper_Dragon, SeraphicStar, Ben, Darth_Angelus
How to Win Friends and Influence People