Posted by Kim on June 12, 2020, 9:00am

RP prompts may be complete plot ideas, a single situation, a character, a feeling, a challenge, or even a photo to use as inspiration. Start a new RP to play them out, or use them to add a twist to an existing RP. Modify them, take inspiration from them, or use them as is!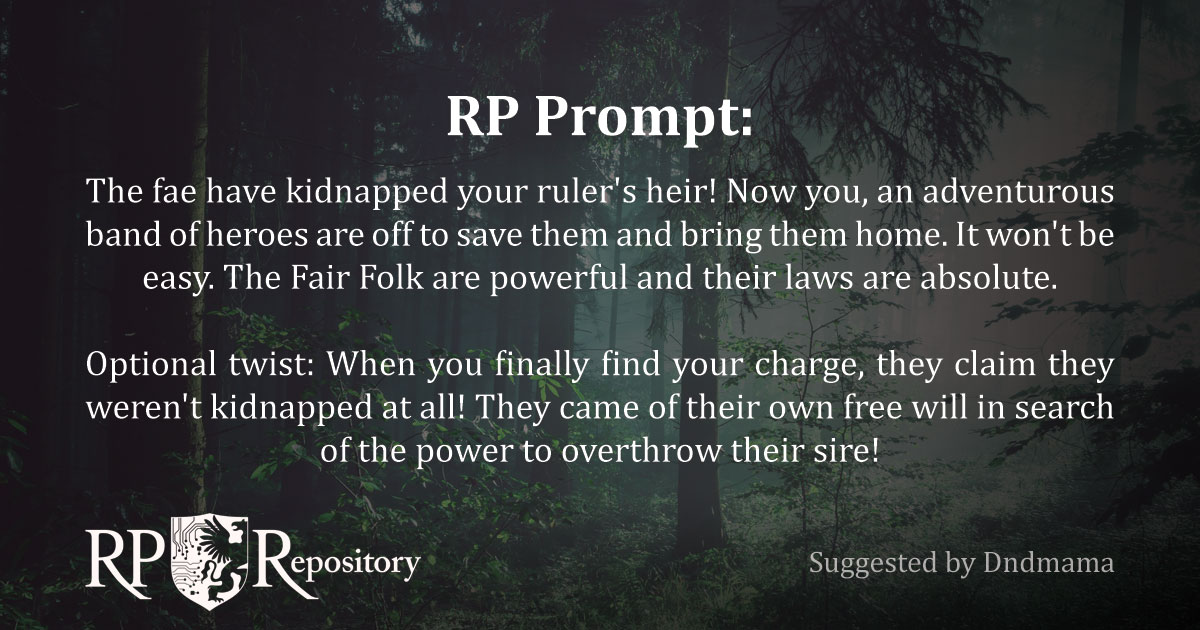 The fae have kidnapped your ruler's heir! Now you, an adventurous band of heroes are off to save them and bring them home. It won't be easy. The Fair Folk are powerful and their laws are absolute. Optional twist: When you finally find your charge, they claim they weren't kidnapped at all! They came of their own free will in search of the power to overthrow their sire! - Suggested by Dndmama

Do you have a suggestion for a RP prompt or plot bunny you'd like to see featured in the news? Send it to Kim -- if it's picked, you'll receive credit for the idea.
Comments