Posted by Kim on September 18, 2020, 9:00am

RP prompts may be complete plot ideas, a single situation, a character, a feeling, a challenge, or even a photo to use as inspiration. Start a new RP to play them out, or use them to add a twist to an existing RP. Modify them, take inspiration from them, or use them as is!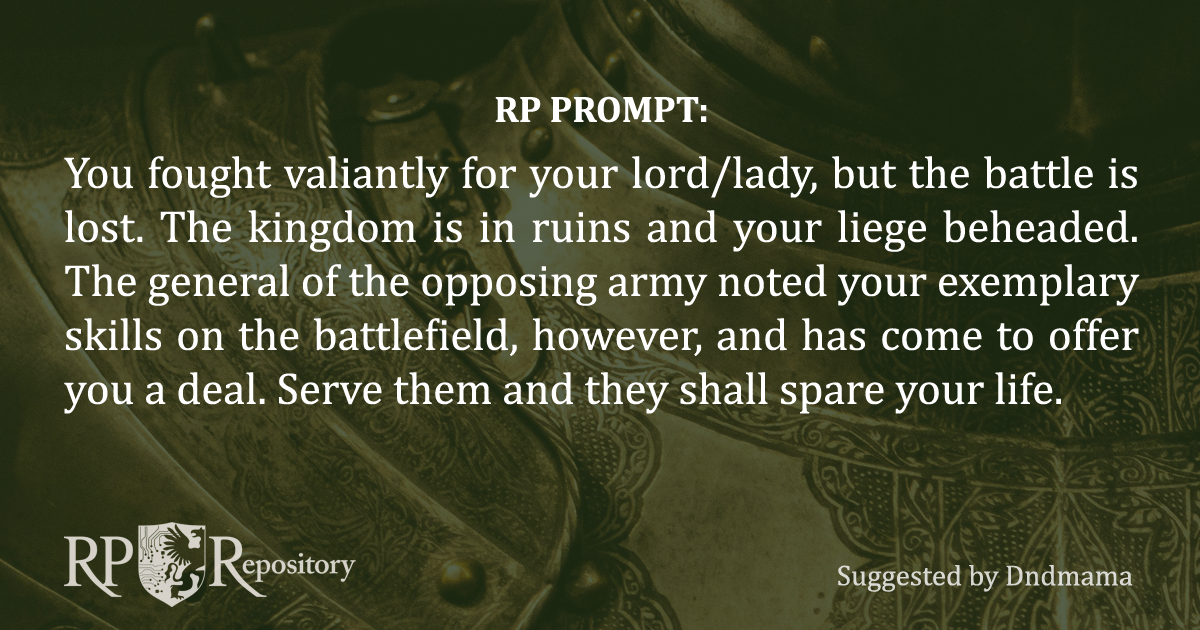 You fought valiantly for your lord/lady, but the battle is lost. The kingdom is in ruins and your liege beheaded. The general of the opposing army noted your exemplary skills on the battlefield, however, and has come to offer you a deal. Serve them and they shall spare your life.
-Suggested by Dndmama

Do you have a suggestion for a RP prompt or plot bunny you'd like to see featured in the news? Send it to Kim -- if it's picked, you'll receive credit for the idea.
Comments