Posted by Kim on November 27, 2020, 9:00am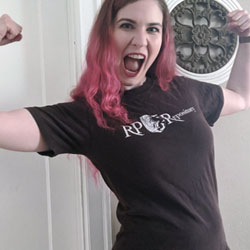 It's Black Friday, and all of our remaining t-shirts have been marked down to $15 a piece.

For the first time, the epic week totebag prizes from this year, featuring the 2019-2020 genre jumble mascots, are also for sale in the store. This is your chance to grab one even if you didn't place in any of the contests back in April.




Bumper stickers are $1.00 off.

Remember: shipping is flat rate, so the more you put in one order, the cheaper it'll be to have it sent.