Posted by Kim on April 2, 2021, 9:15am

RP prompts may be complete plot ideas, a single situation, a character, a feeling, a challenge, or even a photo to use as inspiration. Start a new RP to play them out, or use them to add a twist to an existing RP. Modify them, take inspiration from them, or use them as is!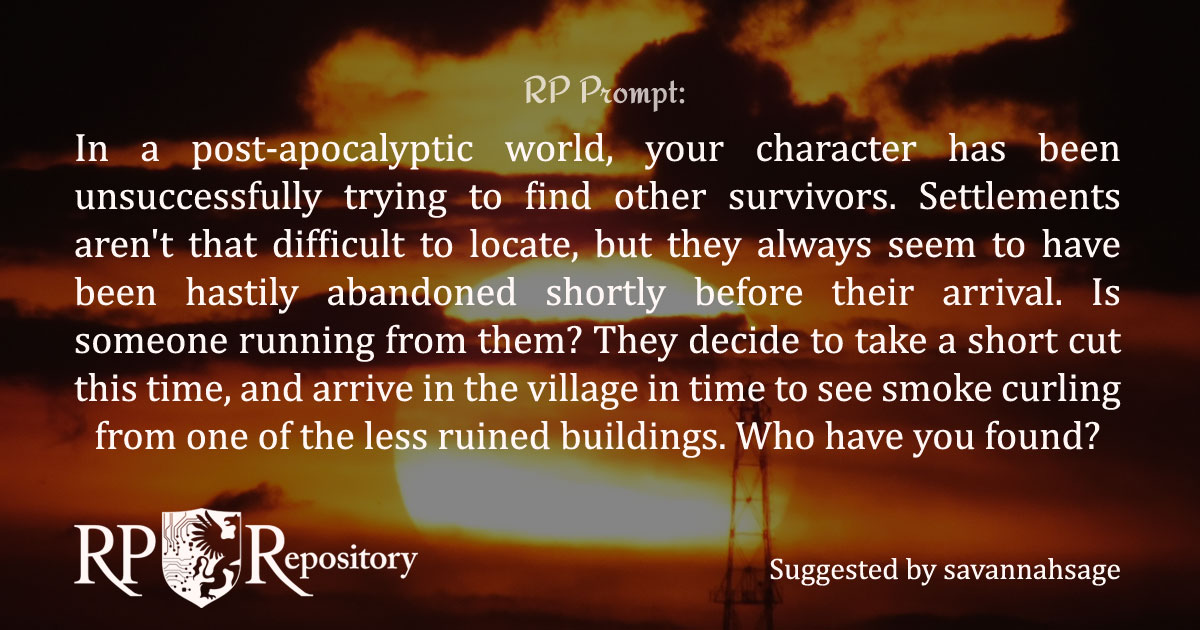 In a post-apocalyptic world, your character has been unsuccessfully trying to find other survivors. Settlements aren't that difficult to locate, but they always seem to have been hastily abandoned shortly before their arrival. Is someone running from them? They decide to take a short cut this time, and arrive in the village in time to see smoke curling from one of the less ruined buildings. Who have you found?
-Suggested by savannahsage

Do you have a suggestion for a RP prompt or plot bunny you'd like to see featured in the news? Send it to Kim -- if it's picked, you'll receive credit for the idea.
Comments