Posted by Kim on April 1, 2021, 10:00am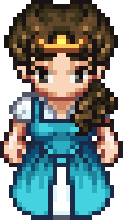 This forum thing is sooooooooooooo late 90s! We've decided that in the future we're going to close down all our forums and instead become a pixel-based MMORPG like the super cool early 2000s instead!



More colors, genres and body shapes to come!

EDIT 4/2/2021: Yes, of course it's April Fools, there's no way we're deleting all our forums!
Comments