Posted by Kim on August 25, 2023, 9:00am

If you've purchased anything from the Lemonade Stand fundraiser, there's a pretty good chance you are going to receive some stickers as a thank you.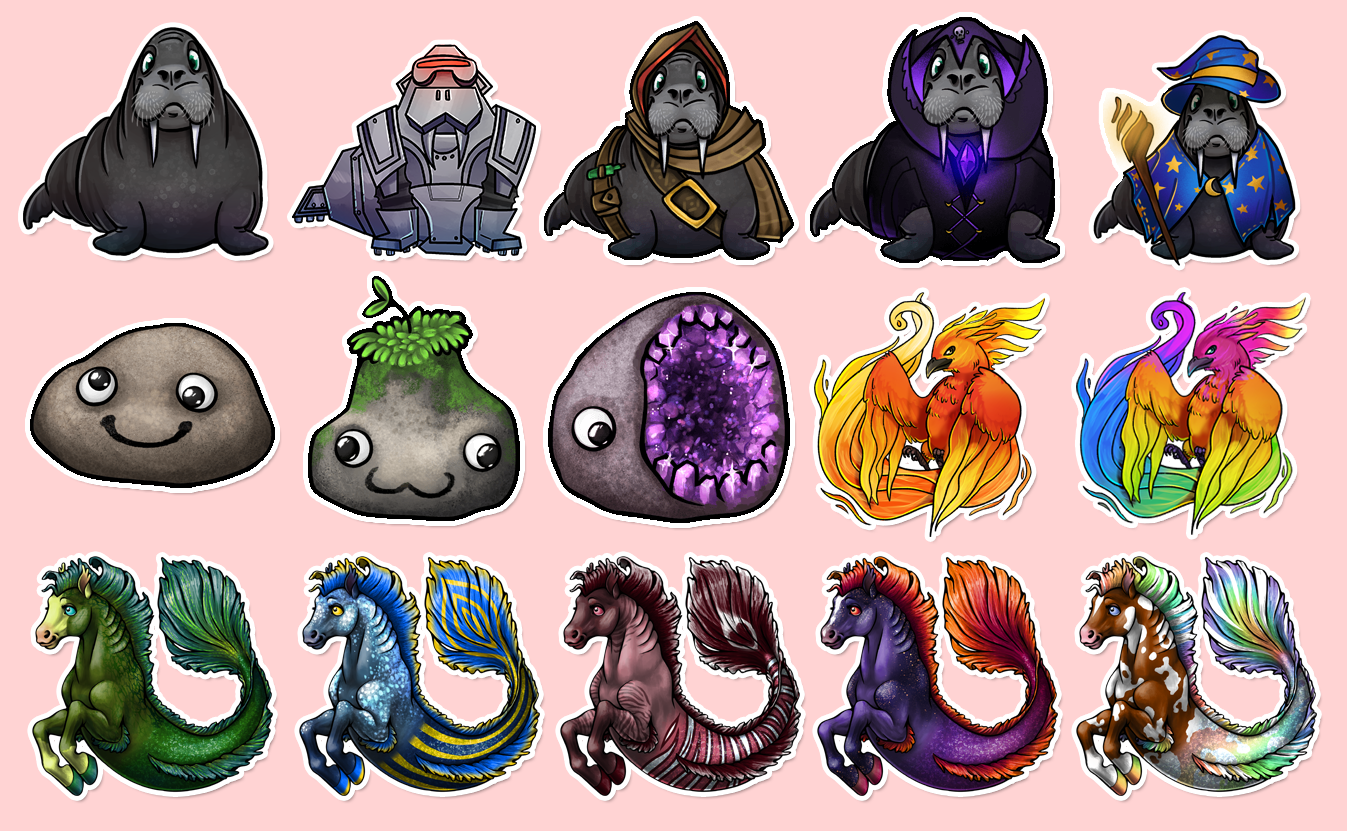 Now that all of the sticker designs have been revealed, it's possible to make some choices about which stickers you'd prefer to get.

Fill out this form to make your sticker preferences known

Or, if you prefer, you can choose to opt out of shipped rewards and allow the shipping costs to be re-absorbed into the fundraiser total. It's totally up to you!


Is There a Zebra Hippocampus Sticker?
I've been receiving a LOT of questions about whether the Zebra hippocampus is about to be revealed as a secret bonus backer reward sticker -- since the zebra only recently came into existence, it wasn't around when I placed the order with the print shop for all the other stickers, and there is no such sticker...

Yet. If we do manage to hit that 15k goal where I add more backer rewards, I will for sure be placing another order to get those gorgeous gorgeous stripey beauties turned into stickers. Heck, maybe they'll even be sparkle stickers! If that happens, you will of course be allowed to update your preferences for backer rewards. And that will not be the only new cool thing that gets added!

But for just now, no, the Zebra hippocampus is not a sticker. Sorry, friends! I agree that she's absolutely gorgeous.


Post tags: Lemonade Stand Fundraiser
Comments