Posted by Kim on September 24, 2022, 9:00am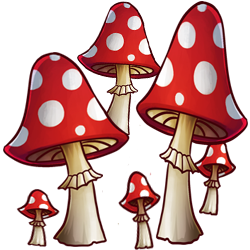 As summer wanes and the fall rains begin to wash over the lands of the RP Repository, festive formations of fantastic fungus can be found flourishing in Forum Forest.


Really, we can't stress enough: these are decorative mushrooms. We would not recommend trying to eat them. You might feel pretty funny for several hours!
Comments