Posted by Kim on September 4, 2020, 9:15am

RP prompts may be complete plot ideas, a single situation, a character, a feeling, a challenge, or even a photo to use as inspiration. Start a new RP to play them out, or use them to add a twist to an existing RP. Modify them, take inspiration from them, or use them as is!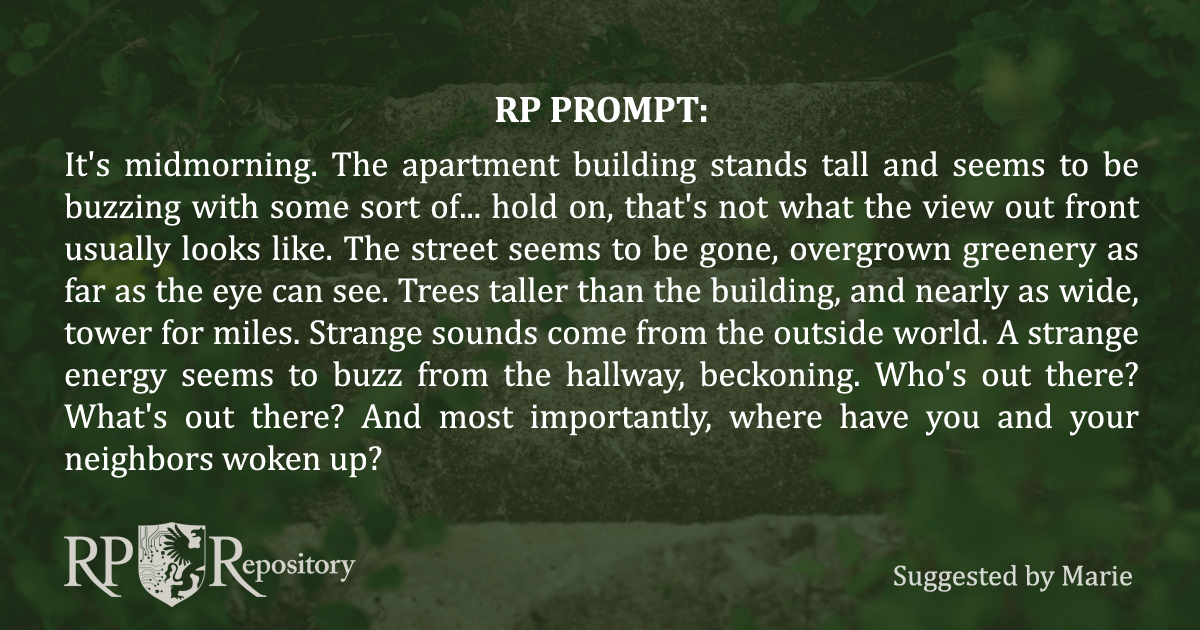 It's midmorning. The apartment building stands tall and seems to be buzzing with some sort of... hold on, that's not what the view out front usually looks like. The street seems to be gone, overgrown greenery as far as the eye can see. Trees taller than the building, and nearly as wide, tower for miles. Strange sounds come from the outside world. A strange energy seems to buzz from the hallway, beckoning. Who's out there? What's out there? And most importantly, where have you and your neighbors woken up?
-Suggested by Marie

Do you have a suggestion for a RP prompt or plot bunny you'd like to see featured in the news? Send it to Kim -- if it's picked, you'll receive credit for the idea.