Posted by Kim on June 23, 2021, 9:00am

WE HAVE NEW GENRE MASCOTS FOR 2021!!!

As per usual, y'all made this wildly difficult. Some amazing entries just couldn't be smooshed in. Out of almost 40 entries, I was able to cram 18 characters into the image this year (That's one more than last year!)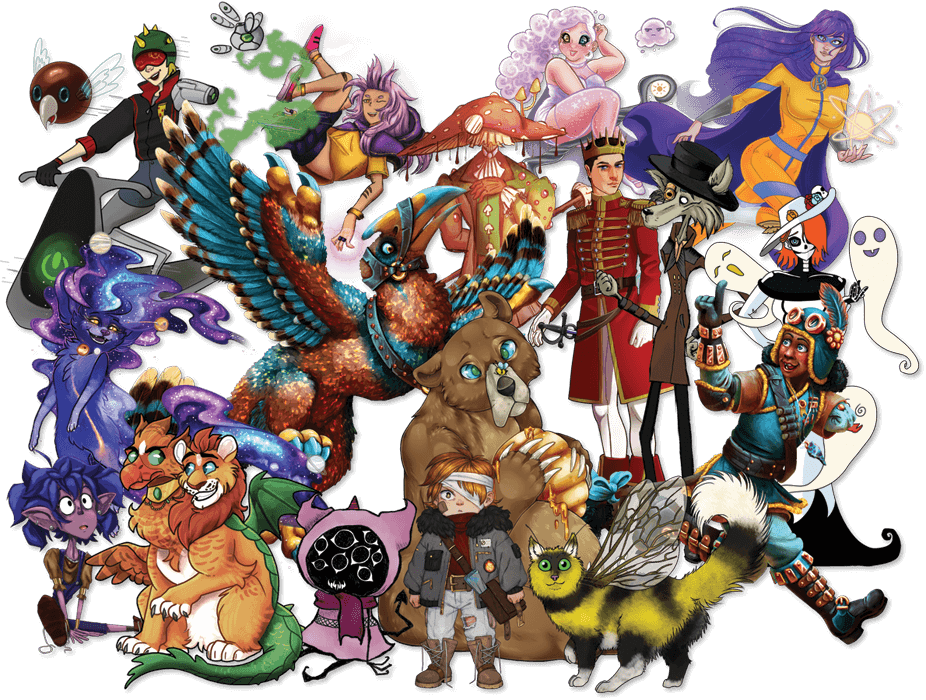 Click here for full size

The winning artists are:

Claine
Copper_Dragon
Degu
Elle
FishyFrisk
Heimdall
HibariHaru013
Kruhee
Leighoflight
Lyss
MadRatBird
MerAkko
Moki
PunkTown
Queen_Knight
TarPit

Please, do yourself a favor and go look at all the other entries -- you will not regret it!

Thank you to everyone who entered, and made choosing winners as desperately hard as always



Thank you to all our artists. You outdid yourselves this year. I fiddled and fussed with this composition so much that I can barely see it anymore without my eyes immediately blurring.
Comments