Posted by Kim on April 25, 2012, 5:03pm

I'd like to thank the academy (AKA Darth_angelus...)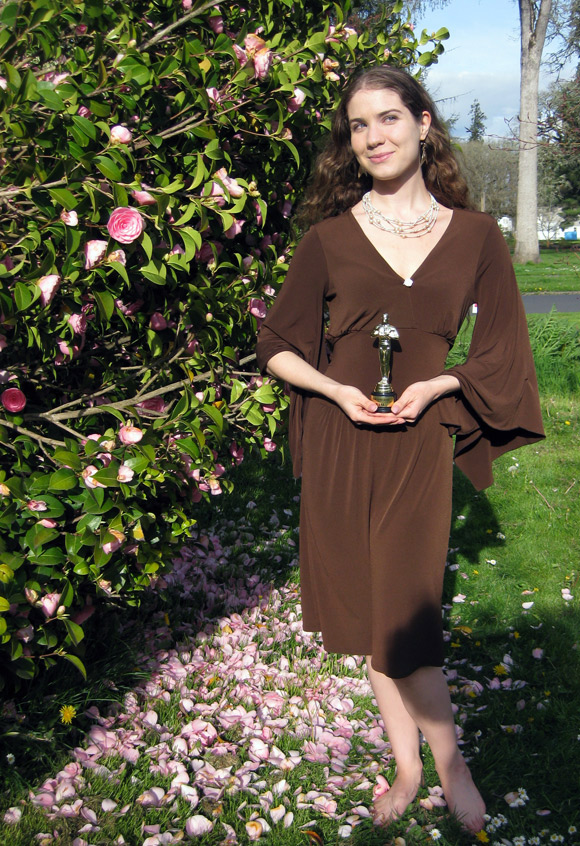 Earlier in the week I opened the mail to discover this replica Oscar award, with my name on it. Thank you Darth_Angelus! I can only assume that the category in which I won was Most Hilarious Overacting and Sappiest Monologue.


I can't wait to do it again!

Okay, so maybe I'll get some sleep first.

A special message from Darth_Angelus
"I'd like to thank everyone for all the comments on the anniversary videos this past week. Kim and I spent months recreating your characters, learning how to create new 3d models to represent their costumes.

Yet more sleepless nights were spent on the scenes themselves. Kim can tell you just how exhausted I was by the end.

But I made it and now here we are, seven epic videos later. Reading everything you guys had to say made all of that work worth it. It was so exciting to see when you spotted your characters and those of your friends. This has been the craziest, most demanding video project I've ever done but also the one I'm most proud of.

Many have asked if I'll release pictures of the characters and I promised a cast photo. I'd like to present that to you now along with one final anniversary gift.

http://www.rprepository.com/community/forumthread.php?t=2701

For those who submitted characters that didn't make it in. Don't feel bad, I really wanted to but they are so fantastic, I'm not sure I could do them the justice they deserved with my current skill level. Rest assured, I will be learning more about character modelling so that next time, you can be in there too."


From left to right: Zenthus, Viral, Ulrin, Roll, Scrii, Tige, Rikoki, Njordalfr, Grimdad, Iphis, Jihan, Gabriel, Abby Sanders, Celica, Aelin, Edward, Kyle, Raiden, Minda, Amnestria, Arlo, S'Daza, Zalia, Safiye, Lord Darth Angelus, Experience, Carmilla, Astarill, Anyanka, Breccan, Leanay, Cartier, Sitta, Liethal, Rhaetia, Shojah and Volvoreta, Gen-Rah, West and soaring above them all is Heimdall.


Fan Art
This week inspired several members to create fan art, for the pure fun of it!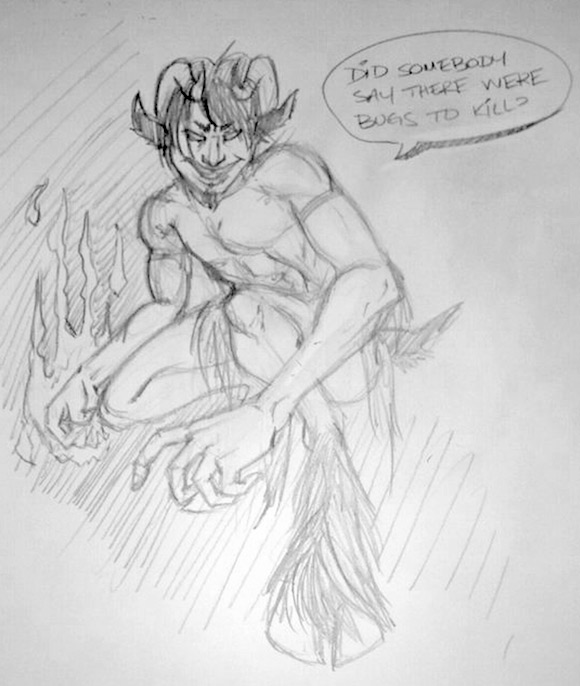 This is Arlo by f0x1nth3b0x, preparing for epic battle!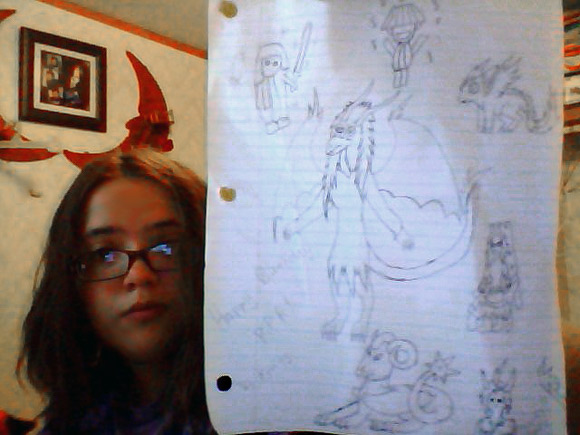 This is Kyra45 showing off her Epic Anniversary inspired doodles. In the top left is Darth_Angelus, in the bottom right is Kim, Heimdall and Hybrid Elder preparing for battle. And in the center is Kyra45 herself.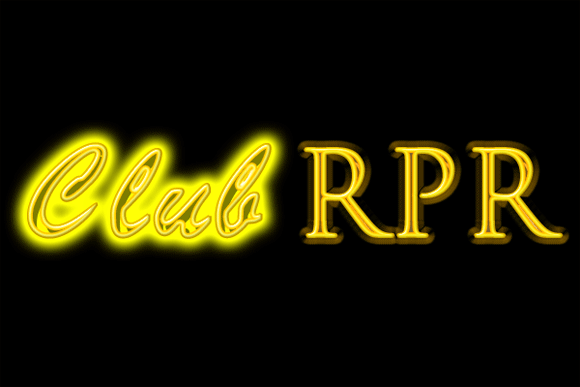 The cinematic views of Repository city inspired Drayle88 to dream of opening his own dance club in the heart of imaginatino country -- here's the sign he made to go over the door!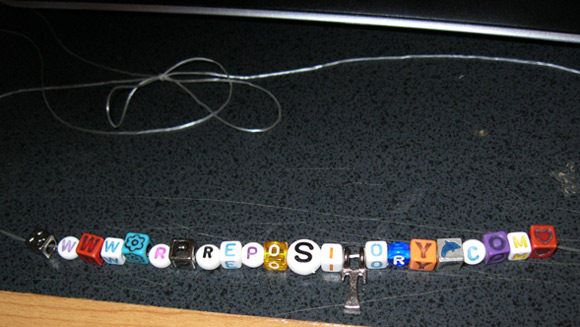 Talk about unique fan art, TheLily made this adorable RP repository necklace. Wear it with pride, Lily! I am so jealous of your sweet accessories.


Contest winners
Congratulations to Trickster, Rhye, CelestinaGrey, Drayle88, Brutal, Amirrora, Kyra45, XinonHyena and TheLily, the winners of our Spread the Love contest!

There are still plenty of chances for you to win sweet RPR loot. Check out the remaining contests:

The future
This was a record breaking month for the RPR in so many ways.
We passed 4000 users
Well over a thousand registered users logged in and used their accounts this month (Our previous best was 980 in 30 days)
We set a record for the longest continuous use of the forum chat (12 hours without the chat ever going to sleep for lack of use!)
Most news comments ever on a single post
Most sales in a single month!

With that tiny but comfortable financial cushion underneath us, and the excitement of Epic Week no longer taking up all of the admin's time, we'll be setting sail for a brand new server host in roughly two weeks time.

Moving to a bigger and better server is a necessary step in our growth. We're getting to be the size where we just can't hack it any longer on "budget" hosting -- and we're only going to be getting bigger!

Don't worry. You'll get lots of warning before it happens, I'll work hard to keep downtime to an absolute minimum, and all of your data will be strictly protected during the move.



Thanks for making our second birthday completely unforgettable. I can't wait to go on more adventures together.
Comments