Posted by Kim on January 8, 2020, 1:00am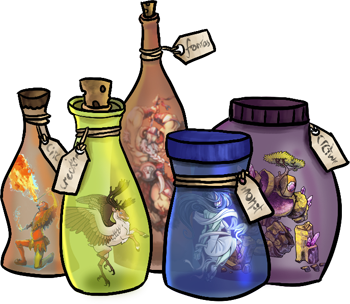 Did you know that you can organize your RPR character profiles into as many categories as you like? This can be a life-saver for players with a lot of characters. But even if you only have one or two characters, putting your characters into relevant categories can help other players - who may be recruiting for RPs - find your characters and invite them to play!



It's super easy to start adding characters to categories. Just go to Your Stuff » Characters

From there, you can simply drag your characters into any category listed in the sidebar. Characters can go into any number of categories.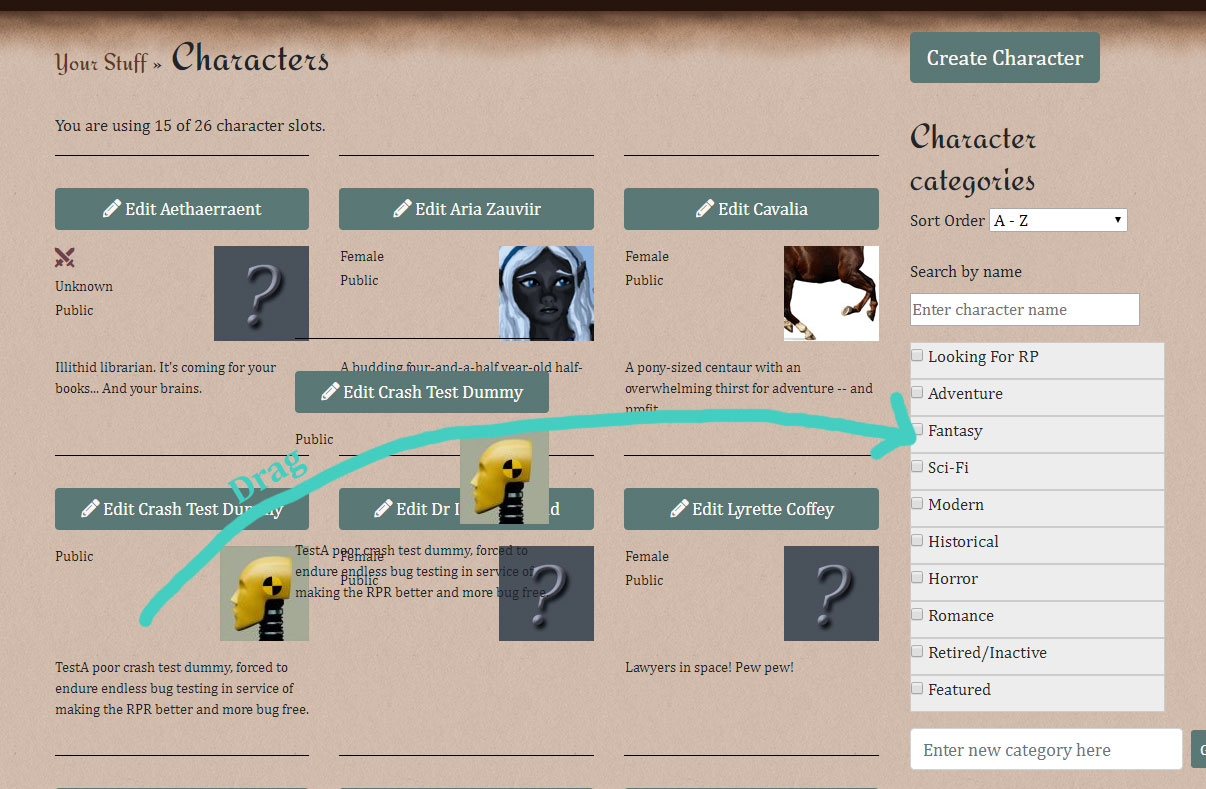 On mobile and can't drag and drop? Go to Your Stuff » Characters and click the edit button for any of your characters. You will be taken to the character management page. Select the "Categories" section.




In the "Categories" area, you can put a check next to any relevant category for that character. Your work will be auto-saved.


Using Categories to Control the Characters that Appear on Your Profile

To help you put the characters you most want to play with front and center, if you add characters to the category "Featured", those are the characters that will be featured on your user profile first!





Of course, visitors can always see your entire line up of characters too, by clicking on the link "See all characters" on your profile.

Hope these tidbits were helpful!

You can find even more info on character categories in our character categories help article
Comments