Posted by Kim on April 28, 2020, 7:42pm

Oh. Hmn. It turns out that when you leave someone three years in the past, you'll still see them when you return to the present, because they'll just live out the three years we skipped. Time travel. What a headache.

GLAD TO SEE YOU'RE ALL OKA-- wait, are you okay? You look... different.




---
Contests!

Dice Roll Tombola

This is the easiest prize you've ever won! Just show up every day and roll a 100 sided die. Big prizes await you! Click here for the rules




Genre Mascot Art Contest

Possibly second only to epic week itself, this is one of the most anticipated events of the entire year! Artists select a genre of RP such as fantasy, sci-fi, or horror, and attempt to design an original character mascot that embodies the essence of that genre. The winners adorn our homepage all year long! Click here for the Genre Mascot Art Contest rules.



Cooking Contest

What's a birthday without a special meal and a cake? Treat the RPR to a special something for its eighth birthday! In this contest, you must bake or cook something. Post pictures or the recipe -- bonus points for both! Click here for complete rules!




Epic Poems
Epic Poems tell tales of daring, adventure, feats of bravery, great loves, sometimes even the histories of rulers and civilizations. Famously, some of them are long enough to fill entire chapter books -- but yours don't need to be that long! Write a poem detailing the history of one of our Epic Week Adventures - check the news for recaps of past epic weeks, or write about this current one.
Click here for complete rules!




Quarantine Crafts

Make an RP Repository themed...something, using only things you find around the house. Prizes for the funniest creation, the most fashionable creation, the most unusual creation, and more! Click here for complete rules!


---
Party Grab Bag Sale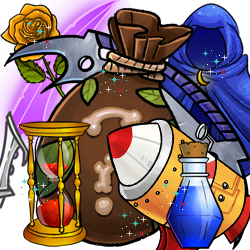 This week only! What's in the bag? You might get epicness, a fistful of other items from the store, character slots or page slots, and even limited edition party favors -- all of them in random combinations and in mystery amounts! It could be a little... but it could also be a lot. Try your luck!


---
New Walrus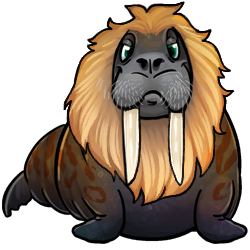 Moa is back in town, and she's brought with her a wide range of new and fascinating artifacts... Including a set of sabre-tooth extensions to turn your walrus friend into a sleek, neolithic predator. Check out her deals!

Comments