Posted by Kim on July 29, 2020, 9:00am

Hello friends! I have a tiny new feature for you today.

You can now write a custom content warning for people to view before they see your character profile.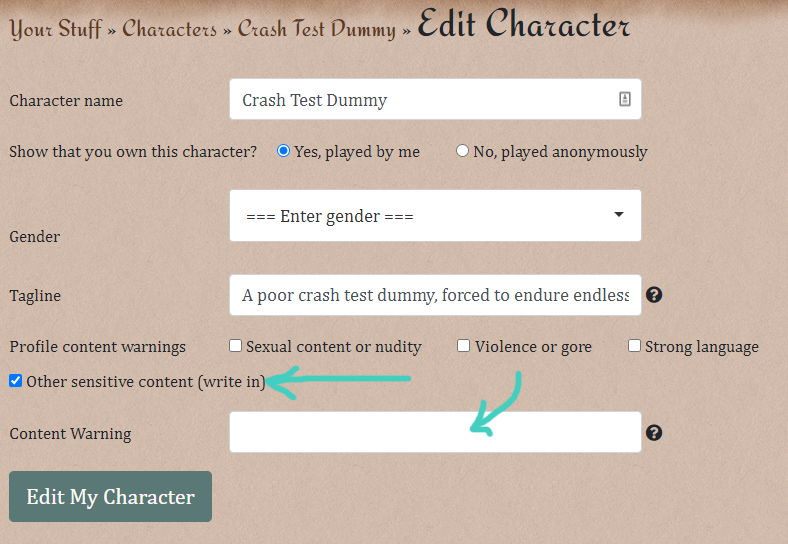 You can add a custom content warning if you have ANY of the custom content warnings checked; the only one that requires it is the new "other" write-in flag.

To access this feature, go to Your Stuff » Characters and click the pencil next to the character you want to edit. Click "Settings" (the cog icon) and you're there.

This has also been incorporated into the character set-up wizard.

As with any new feature, if you experience problems, please don't hesitate to submit a bug report!

Once this has been working without issue for a couple of weeks, I'll expand the roll out to include groups.

Comments