Posted by Kim on January 6, 2021, 9:00am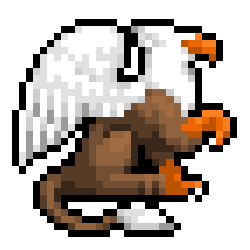 Libertine has been a warm, present and careful presence on the mod team since she joined, but during this last December, she came to a decision about her life and it meant stepping down from the moderation team. Today we're making it official. I'll let her tell you about it in her own words:

"Leaving The Team was NOT an easy decision to make, but it was an incredibly important one.
For many years, across many settings, I've wound up joining the staff teams of various communities. At the forefront of this was my desire to apply my time, experience, and resilience to maintain a harmonious community. That's been truest of all with RPR, where I felt like I needed to "give back" for the good that this site has done me. However, after bailing from my everyday to embark on a mediation trip, I came to terms with the fact that I derive a huge sense of satisfaction and worth from being able to say "I got xyz done today!" even though the challenges which come with this kind of work are never-ending. This year has been draining for everyone. I find my energy for conflict resolution is at an all-time low, though I'm more prone to give what little I have to modding as opposed to writing. It was a reasonable priority to have for a long time. Still, I've made my hobby out to be a job instead of a chance to decompress and tell stories with people. I haven't been able to give much TLC to my writing buddies, or more importantly, to myself. I deserve to cut myself more permanent slack, while The Team deserves a consistent presence. I adore this site and was reluctant to let go for fear of feeling like I was less "a part of things", but during my trip, I realized that was nonsense. Stepping down won't erase the conversations I had with many of you, the things I learned, or the problems we solved together. It won't make the site any less magical, nor the community any less rich. I might not be shouldering weight with our mods, but I won't be leaving any time soon either! Stay golden RPR. You'll see me around.
Cheers,
-Lib"


I am so thankful for all of the hard work that Libertine put in to help us keep the site on track, especially through the bonkers trainwreck of a year that was 2020. Please join me in welcoming her back to normal civilian life, and make sure she gets enough RP to keep her busy.



For those of you who are wondering if this means that moderator applications will be reopening, the answer is probably yes! However, it will most likely be spring before we're ready to start a search process.
Comments