Posted by Kim on January 1, 2021, 9:00am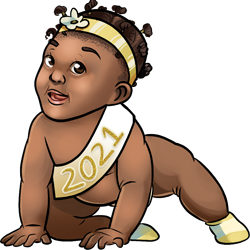 Welcome, baby 2021! I'm so looking forward to finding out what you grow up to be. May this year be a great one! (or at least a better one...)

What's my big, over-arching RPR goal for this year?

I'm going to experiment with ways to add real time, interactive avatar and map support to the site. I'm not ready to promise that we'll get this yet, but it's a really sincere goal and I'll be trying all kinds of experiments to see what the most likely techniques will be to get us there.



What theme are you setting for yourself for 2021? What goals do you have for yourself? Tell us in the comments!

Comments