Posted by Kim on November 2, 2022, 8:20pm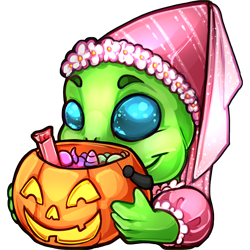 Thank you to all participants of this year's trick or treat the forums!



Many of the candy and jack-o-lantern accolades have already been given out. There was a much higher than normal number of anonymous characters in the mix this year, so I'm still waiting to hear back from a lot of people about whether they want their accolades. But so far, this amount have been given out:









































































That's 69 trick or treat accolades as of this writing. Niiiice.



There's still more to go - check your PMs, you might have one from me asking about how you want your candies!

If you think I've missed you, please let me know via PM! Just shoot me the link to the topic that you're in, and the name of the character I should be looking at. With so many of you participating, it's entirely possible I've overlooked some intrepid trick or treaters!

Stay tuned, this is a busy month. We've got fall leaves, the start of another art trade, and my office hours coming up in the next few weeks.

Comments