Posted by Kim on December 2, 2019, 1:40pm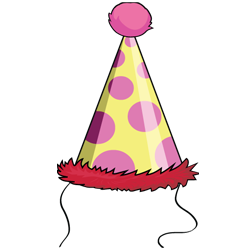 Hello all! Today is my birthday. Traditionally, the Festival of Being Excellent to Each Other kicks off the following day, on December 3rd.

But this year, I'd like to do things a little bit different.

FIRST THING: I mention that it's my birthday because this is sort of a gift to myself

-- I am tentatively scheduling the transition from this version of the site to 2.0 for NEXT WEEK, beginning December 10th -- This is, again, a great big audacious goal, and we may well have to push it out. My #1 priority is making sure that this transition goes smoothly, and that all of your data is preserved and converted to work with the new site safely.

That said, I bet we're all ready to see updates (and bug fixes) to RPR flow again as soon as possible, and I am reaching a point of great urgency to stop maintaining two different sites.

Launch will not mean the end of major upgrades or things being worked on. In some ways, it's only the beginning.

Many things have been upgraded already, but there's plenty more that's still in my sights.


What to expect:
Around about midnight on the 10th (PST), the RPR will be closed -- no more new edits will be possible on the site. All of our data will then be transferred into the new version of the site, and go through a conversion process to make sure it will work correctly with 2.0.

This process will take at least 24 hours, and may even take up to 48 hours - again, my #1 priority is that your data is transitioned safely, so I won't be rushing through this.

When that's complete, the site will re-open, and we'll all be on RPR 2.0 together! The new features that were created during Operation Audacious Phoenix will be available to EVERYONE.


How to prepare:
If you are concerned about losing something, I highly recommend that you make a backup. Copy/paste anything you don't want to experience anxiety about. Remember you can use the "print character" feature to easily get a PDF of your character profiles.



Make sure you are subscribed either to the RPR's twitter feed or to our Facebook page -- I will be publishing frequent updates there while the site is down, so you can keep abreast of how the process is going, and be the first to know when the site comes back up.

Since there will be some significant downtime as part of this process, get some other games ready to keep you occupied!

What happens if something goes wrong????
If you get into the new version of the site and discover that some of your data is missing, please let me know. I will have the backup of the original site, and will be on stand by to pull any data for you that for any reason didn't transfer correctly.


Okay but how does this relate to FOBETEO?
Okay, time for SECOND THING: Since kudos have been changed and upgraded on 2.0, I'd like to postpone FOBETEO until shortly after we've made the transition to 2.0 so we can all enjoy better, shinier kudos together.

Comments