As a community, we've solved 30 riddles, puzzles and collection quests, beat two bosses and a sea of tough monsters. We've helped Doubutt get hundreds of weapons out of Forohfor fortress. We've learned how to master our super powers - or surf the waves of chaos.


Nearly 500 users participated to get us to this victory. You have done the whole site proud. Together, you've made this a very, very happy 9th birthday to us.

Everyone who participated, in big or small ways, will shortly receive a slice of birthday cake on their profile to commemorate the occasion.








Thank you everyone for making this a truly fantastic birthday week. I'd also like to give a HUGE additional thank you to...
Darth_Anglelus, for creating all of the Epic Week videos and working with me to create the puzzles.
To Justine for creating the artwork for the Epic Week comics, items and monsters.
To onion for his continued work on the Doubutt game.
To Auberon for the pixel art of the new weapons and the birthday cake accolade.
To Ben, Heimdall, Darth_Angelus, and Cass for writing trivia riddles.
And a shout out to everyone who suggested trivia riddle topics to me!

Creating Epic Week every year is a MASSIVE undertaking, and I am so grateful to have such amazing support in getting it ready!


Cluttered Inventory?
Contests!

There are still 4 contests going on! Don't forget to enter in the coming weeks! There's a mixture of digital prizes and real life swag you can snag for yourself. Enter for a chance at fantastic prizes!



Spread the love raffle

You don't need any special skills in order to enter this contest. You just need to spread the word about the RPR on social media and among your friends. Click here for the Spread the Love Raffle rules.




Genre Mascot Art Contest

Possibly second only to epic week itself, this is one of the most anticipated events of the entire year! Artists select a genre of RP such as fantasy, sci-fi, or horror, and attempt to design an original character mascot that embodies the essence of that genre. The winners adorn our homepage all year long! Click here for the Genre Mascot Art Contest rules.



Comic Contest

Create a comic about life on the RPR, and post it in this topic. All artistic skill levels are quite acceptable. Even if what you're working with is stick figures, you're still highly encouraged to enter!
Click here for complete rules!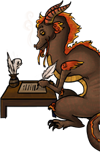 Design an Event Contest

Making new IC connections during Trick or Treat The Forums or the Valentine's Meet Cute - Taking time to appreciate our RP partners in the Festival of Being Excellent to Each other - every few years, we host official Community Discussions on a variety of RP topics - the RPR has many beloved annual events. Now it's your turn to invent a tradition!Click here for complete rules!


---
Party Grab Bag Sale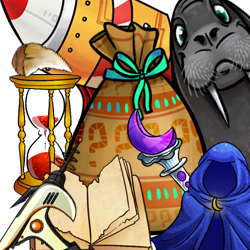 LAST DAY!! What's in the bag? You might get epicness, a fistful of other items from the store, character slots or page slots, and even limited edition party favors -- all of them in random combinations and in mystery amounts! It could be a little... but it could also be a lot. Try your luck!