Posted by Kim on July 4, 2017, 9:25pm

My dearest most darling artists and larger RPR community,

We had nearly 50 entries this year, and they were of exceptional, surpassing quality. Every year involves making heart breaking decisions in service of the larger Genre Jumble composition, in trying to showcase our diversity of character and genre and style. This year was no different, and yet it was ten times more than usual.

Whether you have a character in this jumble or not, I hope you are proud of yourself -- I MOST CERTAINLY am. I could not be more sincere when I say: Enter again next year, whether you're in this year's jumble or not. Every one of you is deserving of having your art on the front page.

Once again we've set a record for the number of characters in one jumble. This year, there are 20. Last year, there were 16.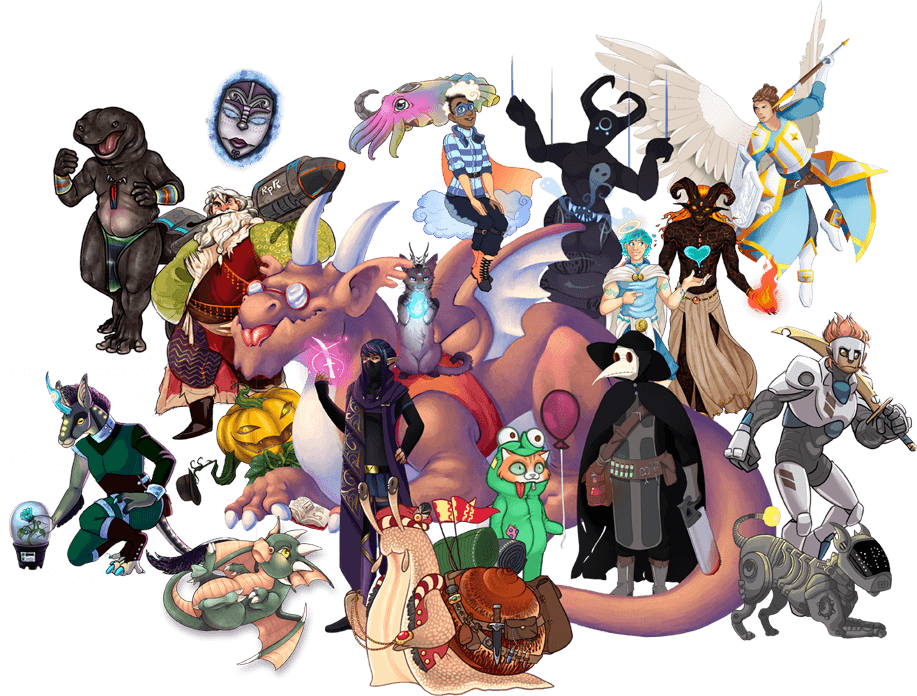 The following artists are represented:

Ashley
Claine
Crus0e
Degu
f0x1nth3b0x
FreeJayFly
Goo
Heimdall
Lyss
MadRatBird
Moki (team entry with MadRatBird)
Owelle
Sanne
Sland
TinyCentaur
TornBySanity
Vinters
Yamashta

I highly encourage everyone to peruse the original topic to see all of the entries: http://www.rprepository.com/community/forumthread.php?t=38910



Got the art bug? The summer art trade signups will be going up soon!

Comments