Posted by Kim on January 1, 2020, 1:00am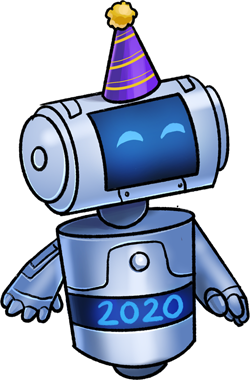 Ahhh, a whole new decade for us to make our mark on! Welcome baby 2020. I can't wait to see what you're going to grow up to bring us.



Truth be told, I'm still a bit winded from the INTENSE push to finish Operation Audacious Phoenix and bring RPR 2.0 to the world -- it's a little bit hard for me to imagine new, massive goals for this year that aren't extensions of that project, such as wrapping up all the planned features that didn't quite make it to launch.

But here's what I know I'd like to focus on, outside of programming: Community Events

Both IC and OOC community events, some old, some new, all aimed at creating new connections and understandings between us.

This year, we'll be trying out all kinds of new site-wide events. If they go well, some of them might become new traditions for us!

As an exciting aside, I also have a plan to try some very new "puzzle" formats for Epic Week this year, that should widen the number of people who feel they can participate -- or at least allow us all to participate in different ways.



What theme are you setting for yourself for 2020? What goals do you have for yourself? Tell us in the comments!

Comments