Posted by Kim on June 2, 2020, 9:05am

We're in a very important moment for the USA, and for the world as a whole.

I and the mod team are feeling our way through this moment. We'll be figuring some things out as we go. I wanted to let you in on some of our thought processes so far.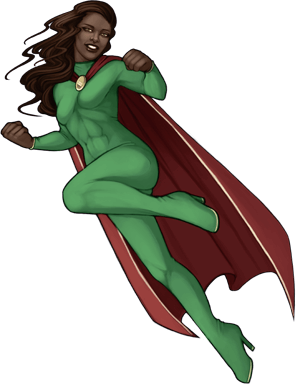 Let's start with this: The official position of the RPR is that Black Lives Matter. "All lives" can't matter if Black Lives don't matter too.

Many of our community members manage underlying mental health conditions and/or are members of vulnerable populations. We know that a certain amount of escapism can be an essential tool to help manage your energies and be able to bounce back from the truly frightening things going on in the world. The RPR serves that purpose for many. It can be a restorative refuge from traumatic events and news cycles, as well as toxicity in other online spaces. We do want to be able to continue to offer that to everyone.

At the same time, it can feel as if your chosen family is ignoring the real problems that face you, and abandoning you in your time of need when we don't discuss these things. Perhaps "feel" isn't even a strong enough word. It may be true.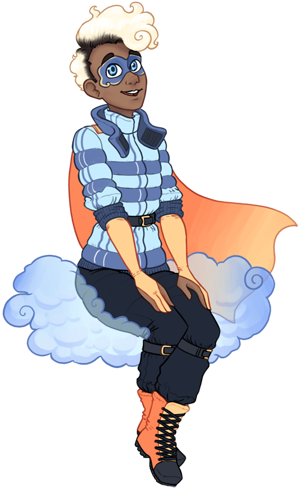 This has been an uncomfortable tension over the years that has kept me up many a night. It was one more thing on the very long list of things I had no idea I was getting into when I opened a site for playing pretend with my friends. It screamed with importance but also felt unanswerable, too big to tackle, possibly inappropriate, or irrelevant to the RPR. I did my activism in other spaces, in real world protests or in calling Congress people or in registering voters. I know many of the mods did the same.

Over the years, we watched a pattern of excellent conversations about politics on the RPR get unfailingly derailed by slogan shouting and name calling. We were exhausted by the moderation requirements, as well as fact-checking bogus news sources, hoaxes, and conspiracy theories. We erred more and more on the side of letting the RPR be a bastion for escapism and recharging. Surely we didn't sign up for teaching media literacy and asking folks to confront the truth about the racist history and present of the US, right?? We had volunteered to an unpaid position to look after a community of mostly young people playing (really awesome) pretend. Adding in the international nature of the site only added more layers of confusion and exhaustion.

We still want to be able to offer escapism and joy. We also want to care for and support those in our community who have more reason than ANYONE to want those things, and that means showing up for them.

We still don't know the right way to go forward. But we're going to try some things.

In the coming weeks…

We'll be talking about media literacy skills in the news, so we can all get better about sorting out fact from fiction and the grey areas in between.
We'll be allowing some discussion of current events on the forums, as it relates to how it is touching our users in their real lives, and their fear for their friends. At this point, the distinction between what's "politics" and what's just life occurring on our doorsteps is even more difficult than it was before.
Please DO NOT share videos or images of a violent nature, regardless of the discussion, especially the recent videos going around of violence against black folks. These videos far exceed the violence ratings of our forums, and can be deeply traumatic, especially for BIPOC folks to have to see again and again.
The mod team will shortly be opening a group specifically for discussion of United States politics. It will be considered more or less another official forum. We will ask that some discussions move there if they become too heavy, or go beyond how political realities impact your life directly. The group will be heavily moderated to remove racism, anti-LGTBQ+ sentiment, anti-semitism, gaslighting, and baiting.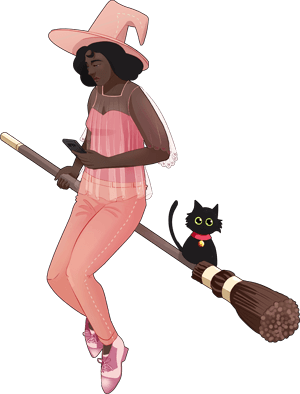 If you're champing at the bit to start talking politics, we ask that you wait for the opening of this group. Please don't go making posts about candidates and how you feel about them on our public forums.


This will be an experiment in allowing political discussion on the RPR, while still preserving most of our spaces as places to recharge. This group may be shut down without notice if it presents too much burden on the team's time and attention, or temporarily locked if things get out of hand and there aren't enough of us online to handle it. If it proves a failed experiment, we'll regroup and try something else.

We hope that these are first steps on the road to finding an appropriate balance. Like I said, we're figuring things out as we go. We're going to make some mistakes and have to change policies on the fly as we learn more about them. Our role in all this is still not totally clear to us. What is clear is that we ALL have a role during these times. Even silly little websites about playing pretend.

Finally, remember that it's okay to be overwhelmed. Everyone needs to do what they can. If all you can do is survive, then do that.



Q: What about other countries?
This is something that we're still discussing. Most of us feel vastly less qualified to be able to moderate such conversations and evaluate other countries news sources, cultural contexts, etc. However, people have always been able to start their own groups to discuss these things, and that seems like the best solution we have right now.

Q: When will that group be dropping?
Probably early next week.
Comments