Posted by Kim on August 11, 2019, 4:55 pm

Here we go, another sneak peak at what Operation Audacious Phoenix has already improved on the site! Today, we're looking at improvements to the Looking For RP forums.

A lot of these are sort of experiential, and hard to demo with just a screenshot, so I made a little video. Apologies for the low video quality, I've been struggling to get camstudio to behave all afternoon.





Some of what's been updated:

You will no longer need to opt-in to being able to see the Adults Only version of the forum. On your 18th birthday, it will be instantly available to you.
Instead, opting in will be for viewing adult posts that specifically contain sexual content.
This means you'll always see the widest range of RPs available to you, and when you post a RP, it will also be seen by the widest range of players available for what you're planning.
There will be a slight tweak to the rules. Instead of "all topics that advertise RP that may contain sexual content must go on the Adults Only forum," the rule will be "all topics that advertise RP that may contain sexual content must be flagged for sexual content." (The handling of which age group it is shown to will be automatic in the case of RPs with sexual content.)
All people 18+ will gain a new way to view Looking For RP topics, which allows seeing ALL RPs you are eligible to join on one forum view, instead of having to flop back and forth between All ages and Adults Only in order to see everything on offer in the forums. This will be the new default view for everyone 18+
You can choose to change your own personal default view, for those who want to use All Ages or Adults Only as their default starting place.

You will be able to filter LFRP topics that are flagged for sexual content as well: Disallow, Allow, Require.
An adult who posts a topic that is flagged for sexual content will have their "Allow me to see posts with sexual content" setting auto-enabled. This will help in a bunch of ways: 1) You'll be able to see your own freshly posted topic! 2) Even if you haven't fully explored the settings, you'll still have a very direct way of discovering what section such posts are meant to be in and how to get access to it, just by doing what you were going to do. 3) This should cut down on the number of sexual topics that are misposted on the all-ages board (yay! Less work for mods!) and increase the pool of people who have their settings set the way they actually want them to be.
We added a romance slider to the genre definition sliders!

Changed the "how many people" drop down to have general group sizes rather than exact numbers of people, since normally you won't know an exact number.

And over in the Find RP tool, we've got...
The first thing you see when clicking "Find RPs" is RPs! You don't have to do a "blank search" first in order to just get a selection of RPs off the LFRP board(s).
A little "ride along" tutorial that shows the first time you access the Find RP section and walks you through its capabilities, so everyone can get the most out of it.
The ability to hide ALL RP ideas from a particular user from your Find RP search results. I know some users have historically had to block people to remove all their RPs from their search results, because their RP tastes just weren't compatible. Now you'll be able to unblock them and still not get a bunch of irrelevant RP Finder results.
An interface to see all the people whose RP ideas you've muted on RP Finder results, and unmute them if you want.
A random sampling of Find RP results appears directly on the community page! There will be other places they appear as well, to help connect more people with more RPs
I also added a range of disability-friendly features to how genre sliders are set and explained, so that vision impaired users can better interact with and understand them too.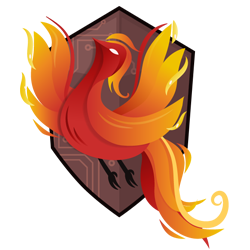 Like these improvements and want to see more? Please support the Operation Audacious Phoenix Bake Sale.
Comments