Posted by Kim on August 14, 2019, 2:10 pm

We've added two backer rewards! At the very top end, and the very low end. I want to reward you for helping the RPR, even if you can't give much.



The first new backer reward is laptop stickers!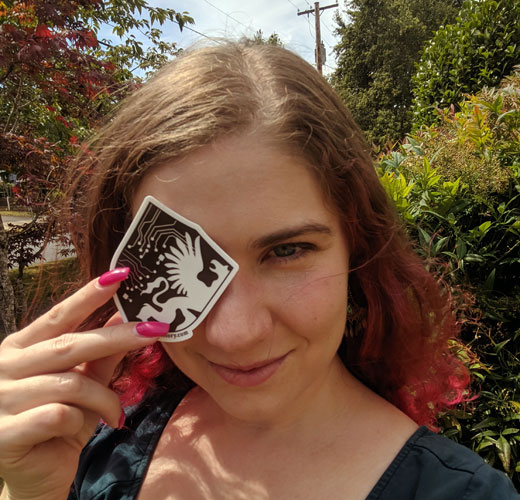 Of course, you can put these anywhere and on anything, but at 2.43" x 3" they are the perfect size to go on a laptop. They are made of relatively thick, durable vinyl, so they resist scratches, water and sunlight better than normal stickers.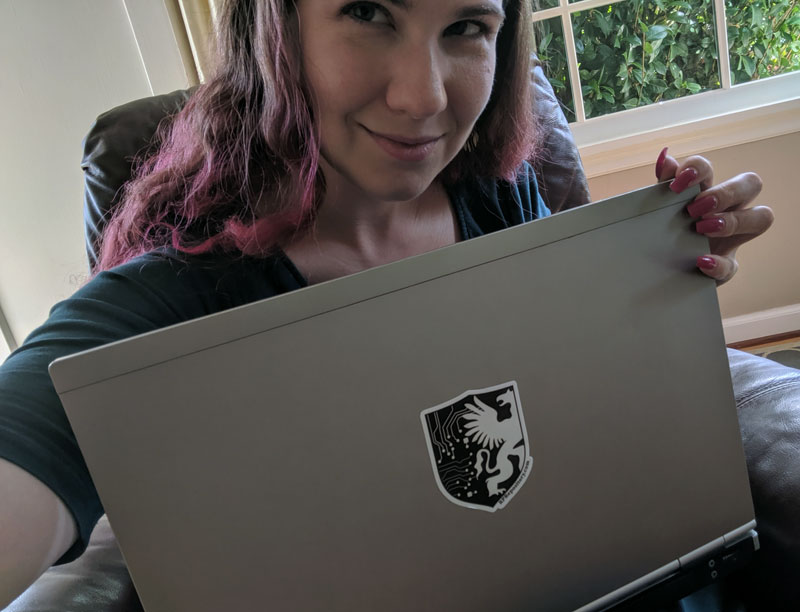 These sticker rewards kick in at just $5 + shipping.

The second new reward at the top of the spectrum is a hand-written thank you letter from me (Kim)

Those start at $100 + shipping.

And of course, these are in addition to our already existing rewards! Here's a preview of the in-progress mission patch design: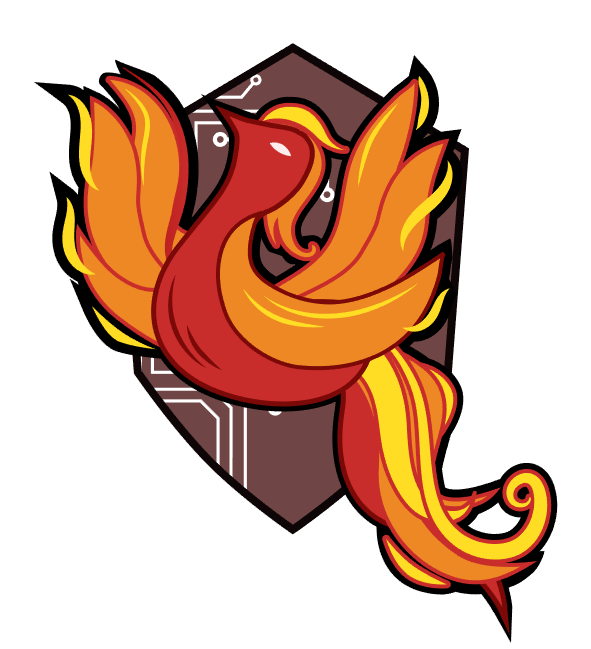 We've got pen sets!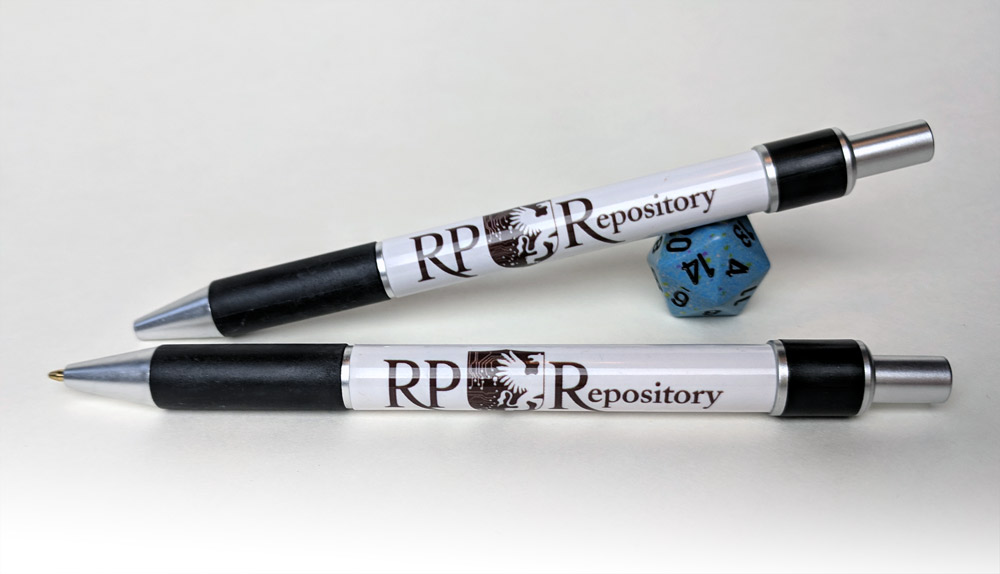 And of course there are mouse pads and totebags. Here's what will be on one side of your totebag: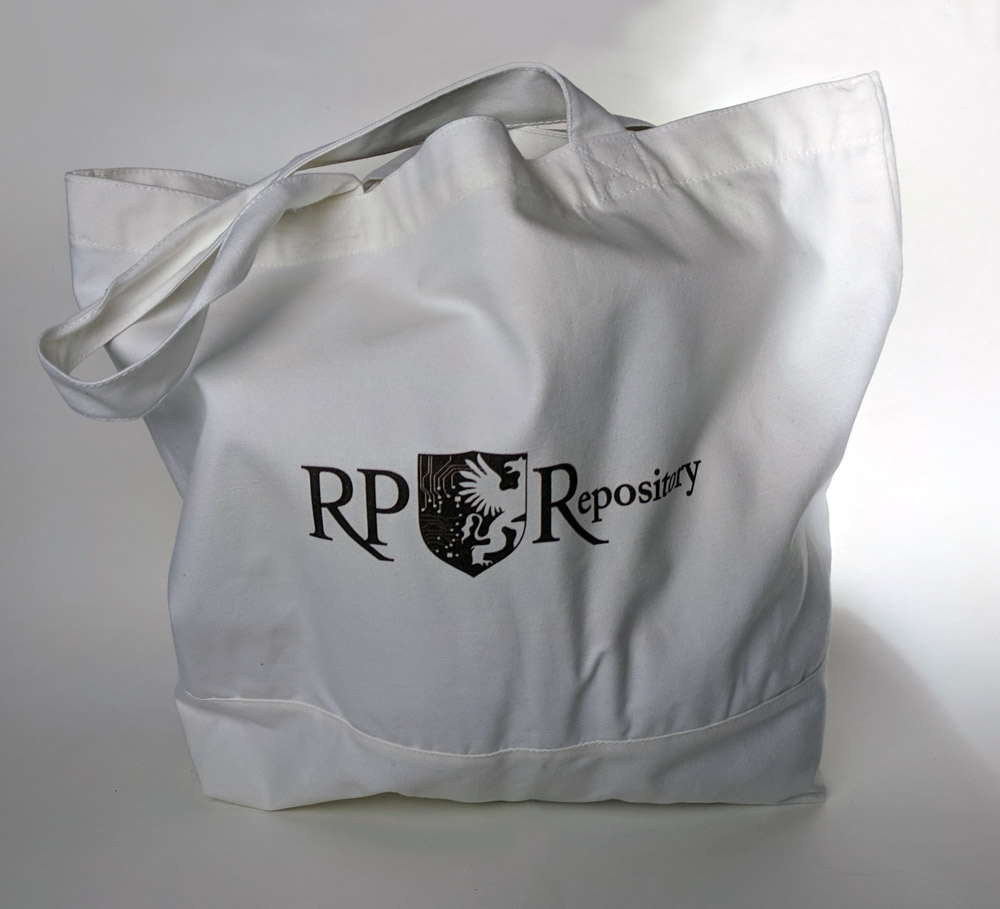 What will be on the front? An Audacious Phoenix, of course! The design for these is currently being worked on by Heimdall. I can't wait to be able to give you a sneak preview of the beautiful bird Heimdall is painting for us!

If you're not sure how to tell if you've unlocked any backer rewards yet, here's the trick. Go
the Bake Sale page
, and then scroll down a tiny bit to see the "Backer Rewards" section.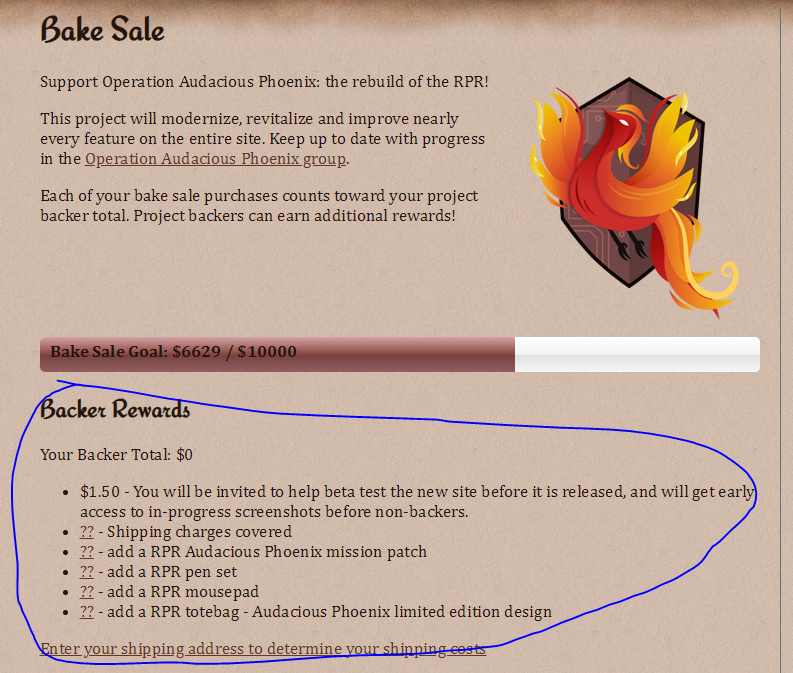 If you see a bunch of question marks here, it's because we don't yet know what your shipping charges will be (the backer rewards incorporate shipping costs.) Click on any of the ??'s, or the enter your shipping address to determine your shipping costs link in order to enter that info. Once we know where we're sending your goodies, we can show you how many you've earned.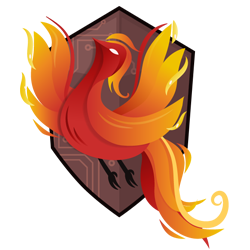 Like these goodies and want to snag them for yourself? Please support the Operation Audacious Phoenix Bake Sale.
Comments