Posted by Kim on July 15, 2019, 5:46 pm

Ooooohhhh this was yet another epic challenge to put together - this year was the Year of the Dragon in the RPR Genre Mascot competition - we saw 7 dragon entries! I even managed to herd FOUR dragons into this single jumble without them biting each other (much).



As ever, thank you to everyone for your patience as I struggled to figure out how all these wildly disparate mascots and art styles were going to live together in harmony. The talent and creativity of this community never makes this easy!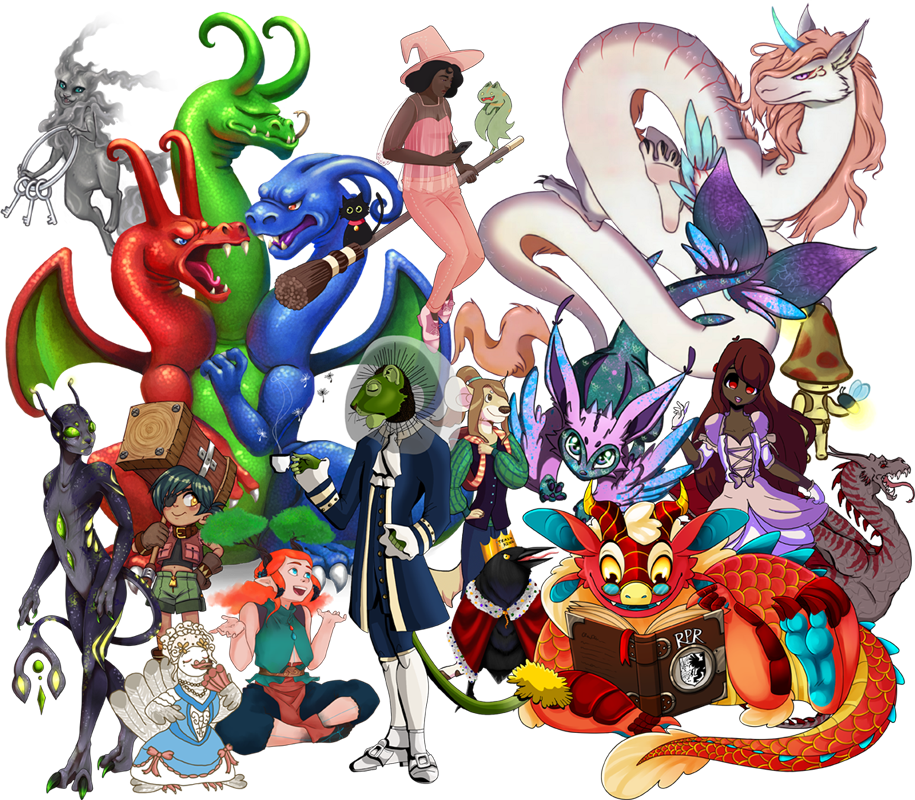 Click here for larger size


The following artists are represented:
Claine
Degu
Derglet
Heimdall
InquisitorCat
Lune
Lyss
MadRatBird
Maneki-Neko
Novalyyn
Oikastache
Owelle
SilentSybil
Tate
Vespin
Vinters
Wert

I encourage everyone to go look at all the amazing entries here: https://www.rprepository.com/community/forumthread.php?t=70530
Comments