Posted by Kim on September 20, 2019, 9:25 am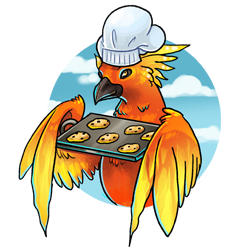 Dearest RPR community,

THANK YOU. Thank you, thank you, thank you. You've given me a shot at a dream I've had for a full decade. You've wildly exceeded every expectation I had, or dared even hope for.

The bake sale ended last night with a final total of $13,715.

Ever since the RPR opened its doors back in April of 2010, I have harbored a hope that it would one day be my full time job. That I could say no to programming other things for random companies and immerse myself in creating a world of RP for all of us every day.

With your response to the bake sale, not only can I complete the hundred days of intense programming to get RPR 2.0 into beta in 100 days (just 54 days to go on that counter!) - I should be able to continue working on the RPR almost exclusively until the first of the year. All of those features I've been saying "Yes, but probably not until after launch" to? There may now be time to get to many of them this year.

Thank you. From the very bottom of my heart, thank you. Thank you to everyone who directly supported the bake sale. Thank you to everyone who ran one of the DOZENS of bake-sale related contests that made this feel like such a joyous occasion rather than just a plea for cash. Thank you to everyone who has been cheering me on and posting encouraging gifs as I tackle the enormous project of rebuilding the RPR.


So what happens now?

I continue to program ceaselessly for the next 54 days in the hopes of reaching my ultra Audacious programming goal of releasing the 2.0 beta at the end of that timer.

Until then, I will continue posting sneak previews and updates on how progress is going in the Operation Audacious Phoenix group - join if you haven't yet!

Our backer rewards are currently being manufactured. I anticipate the most complex of them - the mission patches - will come off the loom and be delivered to me in mid November, at which point I can start shipping out packages. Please make sure that your shipping address, as well as preferences for what you want to receive, are all up to date!
Comments