Posted by Kim on May 2, 2021, 2:50pm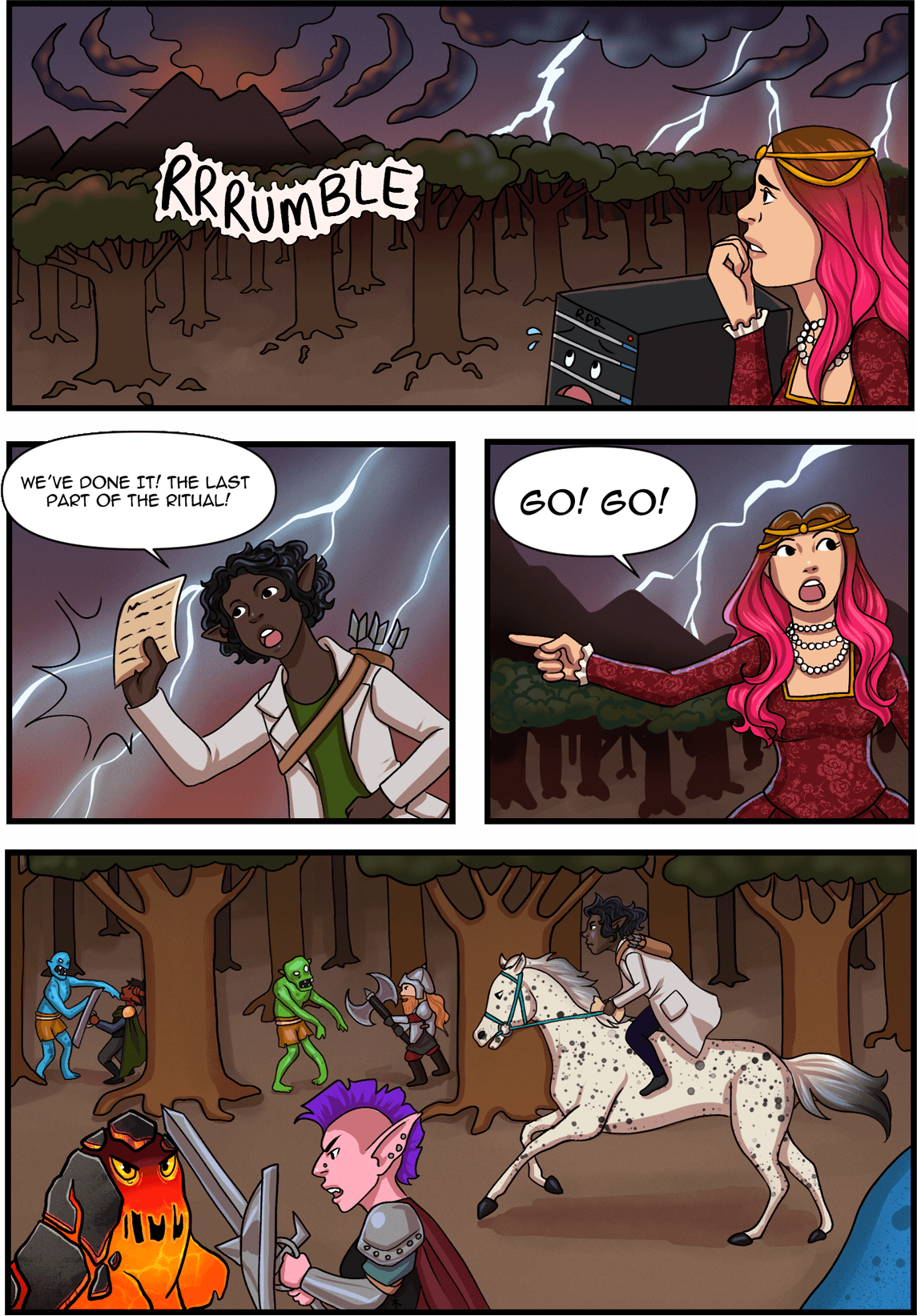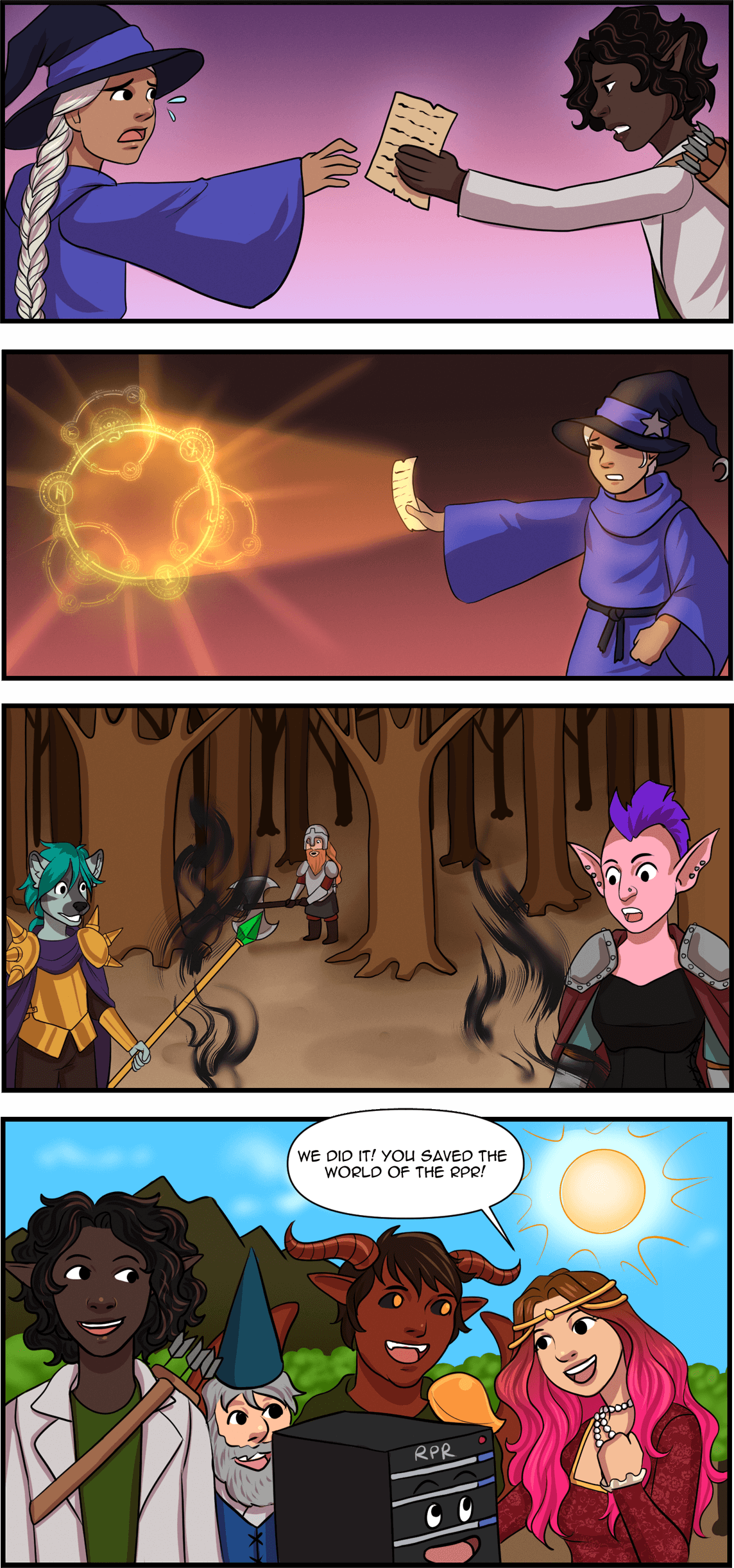 Congratulations, my friends! You've done it! You managed to restore all 3 enchanted seals and prevent Mount Ovation from erupting! The undead hordes have been eliminated - or at least driven back underground - all is quiet around the Kudos Mountains again!

What's more, you didn't just save the land, you made sure that the refugees who were displaced by this mounting disaster were kept safe, fed and sheltered throughout the crisis. I could not be more proud of you!

This was easily the most complex Epic Week we've ever put on, with two completely new elements (farming sim and the research library) in addition to the traditional monster combat, puzzles, riddles, contests, and even crafty quests. It took a whole lot of teamwork and a whole lot of focus to achieve this victory.



If helping digitally made you feel amazing, I strongly encourage those of you with some disposable income to consider donating to a charity that aids refugees in your area!




Everyone who participated in this Epic Week will receive this exclusive accolade on their profile to commemorate the occasion:






Special Thanks

Thanks to onion for the Doubutt game
Thanks to Darth_Angelus for the EW videos
Thanks to Auberon for the EW comics, as well as the pixel versions of the cake icon and pitchfork icon
Thanks to Justine for the EW items, cake and monster designs


FAQ

Where are the character styles as prizes?
To be totally honest, creating the farming sim and the research library took up ALL the time I might have made the new character styles in! I promise there will be some soon.



What's going to happen to the farming game now?
It will stay up in its current form for a few weeks, but eventually, it will be moved to its own server and expanded on.

However, this is NOT THE LAST you have seen of avatars and maps on the RPR. Remember when I said this?


Kim on January 1 2021 wrote:

What's my big, over-arching RPR goal for this year?

I'm going to experiment with ways to add real time, interactive avatar and map support to the site. I'm not ready to promise that we'll get this yet, but it's a really sincere goal and I'll be trying all kinds of experiments to see what the most likely techniques will be to get us there.


The farming sim was one of those experiments!

I'll have a lot more to say about this in the coming weeks, and I'm sure we'll all chat about it a LOT at my next Office Hour!

My inventory is an utter mess, can I throw out all this party stuff?
Use this link to donate all of your Epic Week items to the armory in one go. Tada, clean inventory!

Contests Are Still Going On!
We STILL have 5 contests for you to enter for a chance at fantastic prizes.



Dice Roll Tombola
This is the easiest prize you've ever won! Just show up every day and roll a 100 sided die. Big prizes await you! Click here for the rules




Genre Mascot Art Contest
Possibly second only to epic week itself, this is one of the most anticipated events of the entire year! Artists select a genre of RP such as fantasy, sci-fi, or horror, and attempt to design an original character mascot that embodies the essence of that genre. The winners adorn our homepage all year long! Click here for the Genre Mascot Art Contest rules.



Spread the Love Raffle
You don't need any special skills in order to enter this contest. You just need to spread the word about the RPR on social media and among your friends Click here for complete rules!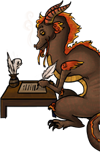 Character Details List
Submit a list of ten details to prompt Original Character (OC) creators to think more deeply about who their characters are and what makes them tick, or to help them communicate the uniqueness of their characters to those who visit their profiles.
Click here for complete rules!




Comic Contest

Create a comic about life on the RPR, and post it in this topic. All artistic skill levels are quite acceptable. Even if what you're working with is stick figures, you're still highly encouraged to enter! Click here for complete rules!



---
Party Grab Bag Sale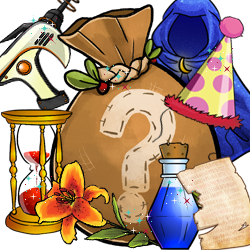 TODAY AND TOMORROW ARE THE LAST DAY TO PICK UP A PARTY GRAB BAG! What's in the bag? You might get epicness, a fistful of other items from the store, character slots or page slots, and even limited edition party favors -- all of them in random combinations and in mystery amounts! It could be a little... but it could also be a lot. Try your luck!



Post tags: Epic Week 2021
Comments